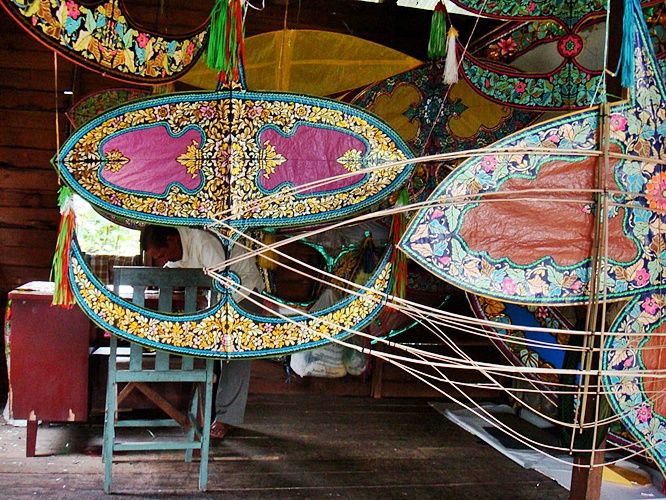 If you're looking for something a little unusual on your next trip to Malaysia, you shouldn't miss paying a visit to the World Kite Festival in Pasir Gudang. An event where professional kite makers from more than 30 countries come to show off their designs, and an event that really is quite spectacular.
This year, the World Kite Festival will be held from February 18-23, with the prize giving being held on the final day and, yes, it's an event well worth attending as there is so much to see and do.
Activities at the World Kite Festival – While you might imagine there will be nothing more than a bit of kite flying and a few stalls selling handmade kites, nothing could be further from the truth. This festival really is the granddaddy of events, so it's no wonder there are so many things going on.
The festival kicks off with a parade of all the participants — several hundred of them — where you'll also get to see them demonstrate their kite flying skills.
During the seven day event there are several levels of competition, from competitions for school children who enjoy making kites, to those for the true professionals and, of course, for all different styles of traditional kite.
Workshops are also held throughout the seven day festival so complete novices can learn the basics of kite making, while those already well-versed in the art can learn an even higher level of skill. Prizes are then given for the best kites to emerge from these workshops.
Corporations from all over Malaysia also participate by sending some of their employees to show off their kite making and kite flying skills, and some of these are classed as the best of the festival.
Finally, don't forget to visit the Kite Museum, located close to the festival grounds. Here you'll find hundreds of Malaysian Wau kites that are quite spectacular, as well as information about the history and culture of kite making.
International Participants – While, of course, there's a huge emphasis on kites made by local Malaysians, from school kids to professional kite makers, several hundred kite makers from at least 29 other countries will also be in attendance and will have stalls and workshops of their own.
That's where you will discover traditional kites from Germany, France, the United States, England, Singapore, Thailand, Lebanon, Japan, South Africa, Chile and Canada — just to name a few.
The 2014 World Kite Festival in Pasir Gudang, Malaysia is celebrating its 19th year. You can find out more information about the festival, as well as how to get there and recommendations as to where to stay at the Pasir Gudang World Kite Festival website.