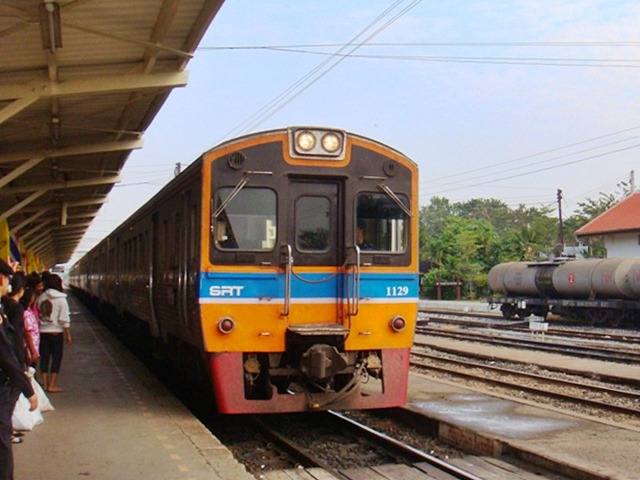 Book Train Tickets in Thailand online as of February 1st, 2017
While The State Railway of Thailand (SRT) may be years out of date when it comes to making online train ticket reservations, it seems they have finally caught up.
Starting on Wednesday, February 1st, 2017, passengers on trains in Thailand will be able to book train tickets online, pay, and then print them out ready for travel. The State Railway of Thailand's online train ticket reservation service will be able to be accessed via www.railway.co.th and www.thairailwayticket.com.
Not all tickets will be able to be booked online, however, as the SRT says it will only cover adult tickets that are without a discount as well as half-price child tickets. Reservations can also only be made for travel in first, second and third class for regular trains, but not on special trains put on for festivals or on any of the free trains.
Not bad, though, considering booking train tickets online in Thailand simply wasn't possible before now, and excellent for those who are able to plan in advance.
In fact, you will be able to make your online train ticket reservations any time between two hours before you leave right up to 60 days in advance.
You can book up to four seats on each booking (you can book more, but you will have to book more than once, which seems a little odd) and, if you pay by credit card, you will be charged an extra 20-40 baht per seat so best use your debit cards if possible.
All in all, I have to say thank you to The State Railway of Thailand as the last time I traveled by train I had to stand in a line for 15 minutes just to get my ticket. Now I can book train tickets in Thailand online before I leave, even for spur of the moment decisions to travel.
For more information about travel by train in Thailand, train schedules, and to calculate your train ticket cost, check out The State Railway of Thailand's webpage.
And if you haven't traveled by train in Thailand before, I'm here to tell you that you really should. Thailand's trains are clean, air-conditioned in second class carriages and above, and will allow you to see much more of the country than you would if you were traveling on a bus.