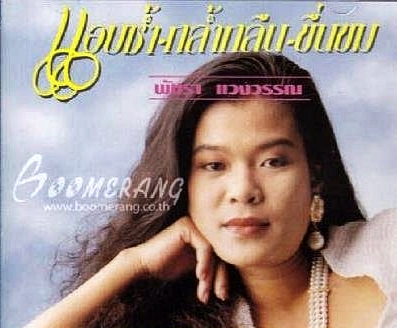 Yesterday, we reported the death of former Thai singing star Patchara Wangwan, who was said to have died in a car crash close to her home in Los Angeles, California.
Today, The Bangkok Post is reporting Patchara Wangwan didn't actually die in a car accident. In fact, she committed suicide.
According to a police report by the LA Police Department, her body was discovered hanging in the garage of her house in Riverside.
To us, it sounds like her family was so distraught over their daughter's death they had miscommunicated the cause of her death, whether deliberately or unintentionally, to local newspapers.
They had in fact been told earlier, via the LA police department, that their daughter Patchara had taken her own life. Instead reporters were told she had died in 'a car accident'.
When local newspapers checked with the Thai Consulate in Los Angeles, however, they were informed Patchara Wangwan had died as a result of a suicide attempt.
According to The Bangkok Post, Patchara's parents are still not wanting to believe their daughter committed suicide as she always seemed happy and cheerful when they spoke to her, and have asked for clarification from LA police.
The Thai Consulate has said they will follow up and obtain a copy of the autopsy report.
Unfortunately, as many parents around the world sadly discover, just because someone seems happy or cheerful, it doesn't always mean they are.
People do cover up their true feelings, not wanting to worry or upset family and friends, and it is only when they commit suicide their loved ones realize how desperately unhappy they apparently were.
The sad truth is, in Patchara Wangwan's case, no matter what the cause of her death ultimately turns out to be, it is still a sad loss and a life cut far too short.