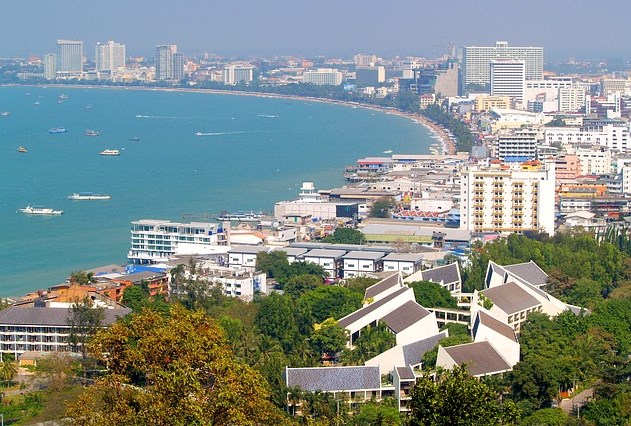 Anyone that has been to Pattaya, Thailand in the last few years knows how bad traffic can be.
Especially on weekends and public holidays, when the traffic on the streets can be close to Bangkok levels in spots and current public transportation in Pattaya is poor.
That is why area residents and frequent visitors to the ocean-side city will be happy to hear today's news.
An announcement by Deputy Mayor Manote Nongyai that a Pattaya monorail line is going to be built that will cover nine kilometers of the city and have 11 stations. It will run from the railway station in Pattaya to Bali Hai Pier.
Stations will be in areas of town convenient for both locals and tourists.
A 70 million baht feasibility study project is being kicked off in which specific monorail designs will be looked at, along with any environmental impact the new Pattaya monorail line could cause.
Before a monorail system was decided upon, two other types of railway services were initially looked at — above-ground trains and an underground train system, — but a monorail was eventually deemed to be more cost-effective, faster to build and less invasive to the area around it.
The latter is particularly true as a monorail does not require overhead wires and is generally quieter than an above-ground railway line would be.
A date for construction to commence and a date of completion has not yet been announced, but the new monorail is expected to be in operation by 2030 at the latest.
Once completed, the Pattaya monorail will link up with other new infrastructure projects including the Three Airports high-speed train system that is being planned to link U-Tapao International Airport with both Suvarnabhumi and Don Mueang Airports in Bangkok.
It is expected to bring in even more tourists and visitors from Bangkok to both Pattaya and the surrounding area.