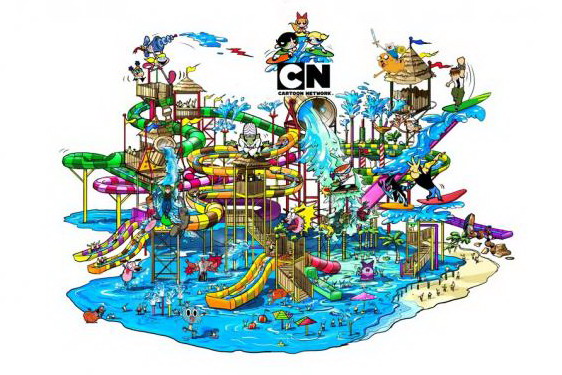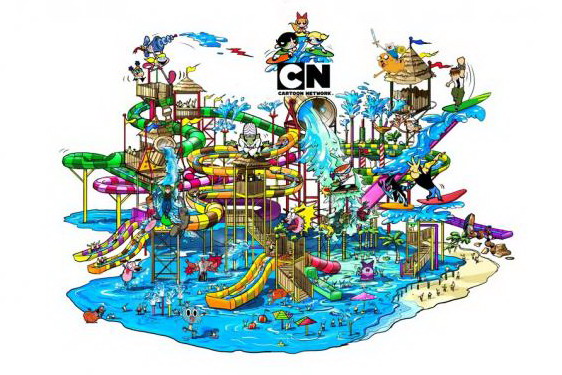 Turner Broadcasting System Asia Pacific, owners of Cartoon Network, announced today that Thailand will be the location of the Cartoon Network's first ever theme park. The theme park will be located in Bang Saray, just 15 minutes from beach-resort town Pattaya, and will open in 2013. What exciting news for Thailand.
The Cartoon Network theme park in Pattaya is to be called AMAZONE and promises to be massive. It's going to be developed on a rain forest theme and will include theme rides and activities from such favorites as Ben 10, The Powerpuff Girls, Johnny Bravo and The Amazing World of Gumball.
"We are very proud to have Thailand as the spectacular backdrop for the world's first Cartoon Network-themed waterpark. Thailand's reputation as the Land of Smiles and perfect weather will ensure a memorable visit for guests of all ages," said Sunny Saha, senior VP and managing director of Turner Broadcasting System Asia Pacific during the announcement of the Thai theme park today.
That's definitely correct. Thailand has some of the best weather in the world. It's almost always sunny and hot and, even when it rains, it rarely lasts longer than 30 minutes, then dries up very fast. Easy to see why Cartoon Network are so thrilled about having a new theme park here, as there would never be any weather-related 'down time'.
The AMAZONE theme park will include activities like a massive family wave pool, an adventure river that will wind its way through the park, speed-racing slides, family raft rides and one of the world's biggest water play fortresses for kids.
Cartoon Network is expecting at least 800,000 visitors during its first year of operation — imagine how many jobs for Thais that kind of number is going to bring in, as well as how many Thai families will bring their kids to Pattaya to have some fun.
And what a great vote of confidence of Thailand by Cartoon Network, that this country can pull off such an important event for the company — their first ever world-class theme park. Personally, I believe they've definitely chosen the right place.