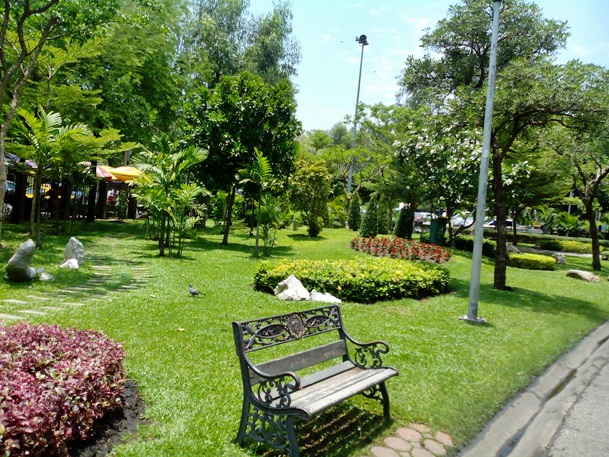 When I'm craving a little green space, Chatuchak Park in Bangkok is where I often head. It's one of the city's oldest parks and, with a small lake complete with pedalos for hire, a running track, a walking area, and lots of pretty lawns to sit on and beautiful flowers to look at, it's incredibly tranquil and calm.It's a fun place for kids too, with hundreds of pigeons to feed and a very nice children's playground.
It's amazing Chatuchak Park is right next to a busy main road and to one of Bangkok's main sky train station (Mo Chit) as it really is so peaceful.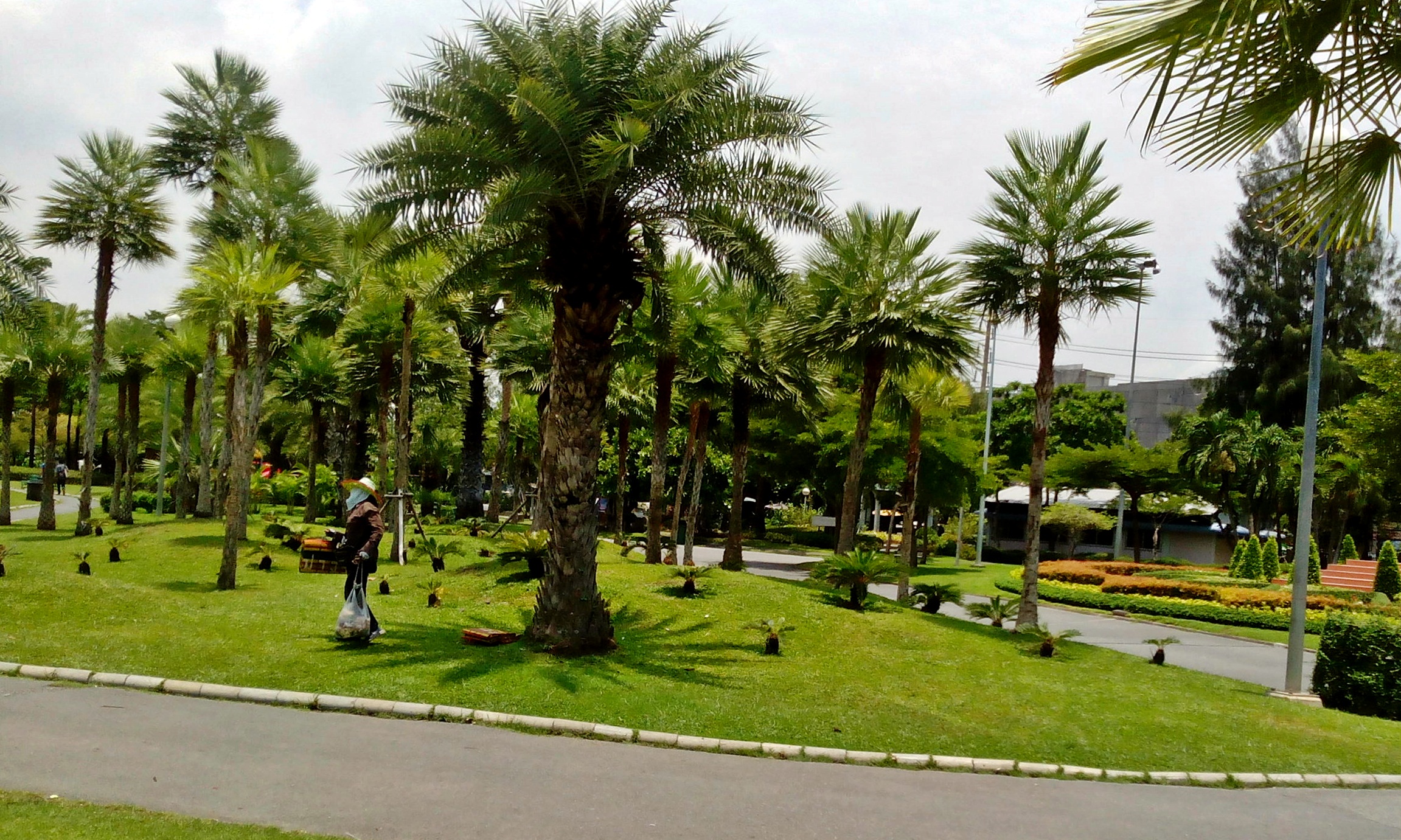 The last time I was at Chatuchak Park was last week, on my way to shop for flowers at Chatuchak Flower Market. That's when I snapped these photographs of Chatuchak Park, photographs I thought you may be interested in seeing.
And, yes, the park is even more beautiful than it looks here.
You can get to Chatuchak Park by taking the BTS sky train to Mo Chit station (the last stop on the line). The park is right next to the sky train, so you really can't miss it.
Or you can take the MRT underground train to the Chatuchak Park MRT station. Again, it's right next to an entrance to the park.
Once there, you can hire large mats from one of the vendors wandering around the park, then set up your picnic and enjoy your lunch. Or just lie down, take a nap, or sunbathe. No matter what you decide to do, you'll leave there feeling far more tranquil than when you arrived.
Enjoy!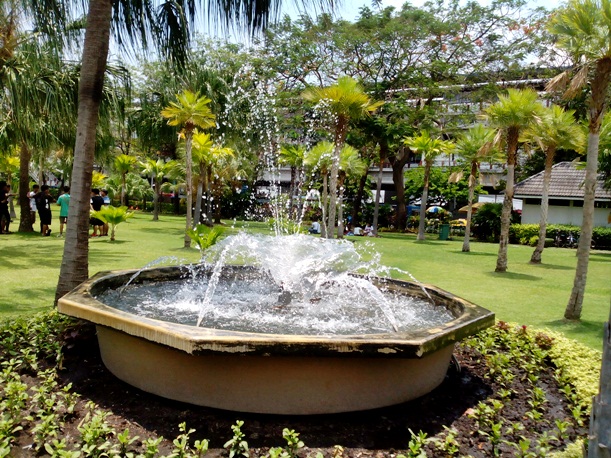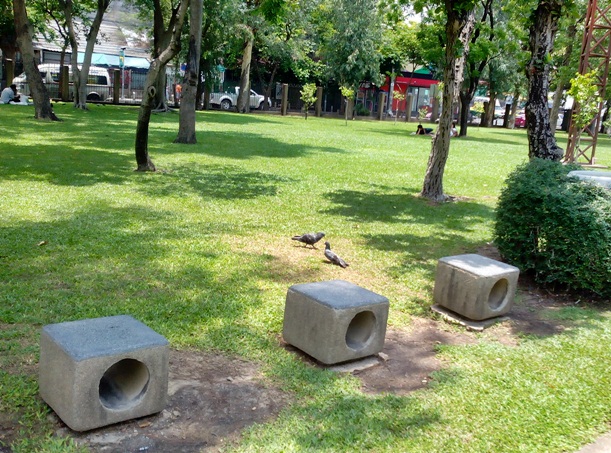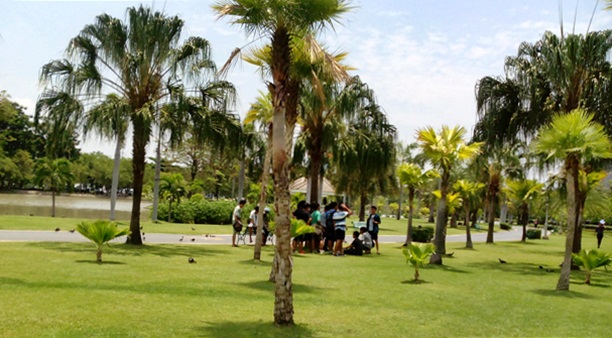 For more about this and other beautiful Bangkok parks, don't miss reading about Bangkok's best parks.