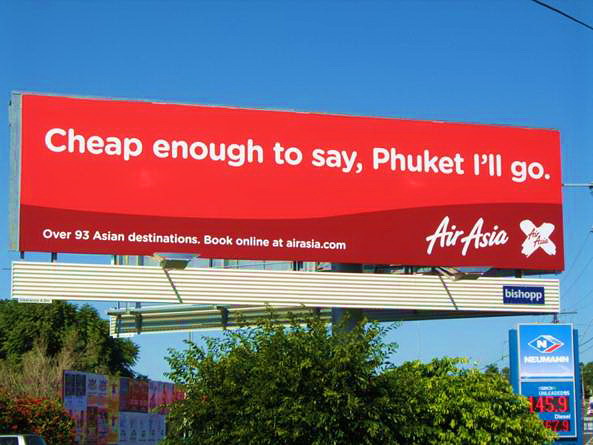 Air Asia advertising agency should be awarded a prize
You've got to love the Australians. Here's a funny billboard from Air Asia, advertising their daily flights to Phuket, (pronounced Poo-ket), Thailand, and you have to love what the Aussies did with it.
The ad was done by an advertising agency called de pasquale in Brisbane, Australia.
The two creatives that worked on this are Bevan Lewis and Lars Vester, and they deserve just about every award out their. At least for humor.
Because this piece of advertising is getting Air Asia a huge amount of attention. And the good kind of attention as well, for once.
Well done, guys. Very funny.