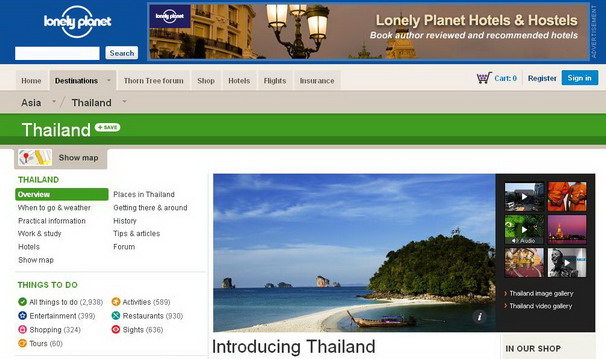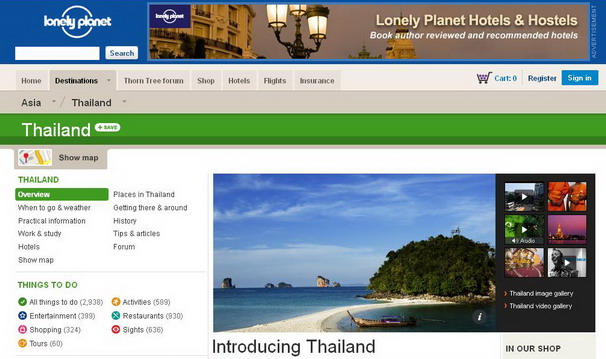 I just had the misfortune of spending 20 minutes reading the Thorn Tree forums on Lonely Planet's website. Full of travelers, some of whom have been to Thailand and some of whom have not, most people on them are looking for help.
But, with thousands of posts asking about visa issues, insurance problems, advice on booking certain hotels, help with health questions and more, and one thing jumped out at me — most people on Lonely Planet's forums know nothing more about Thailand than what they picked up during the five days they were actually in Thailand.
But suddenly now they're 'experts'.
Dangerous doesn't even begin to describe some of the 'information' you'll find there.
If you have questions about Thailand, please don't believe the information in Lonely Planet's forums. While Lonely Planet's guidebooks may be excellent resources for travellers to Thailand, and their website is excellent, their Thorn Tree forums are not.
Most of the 'facts' I read about visas to Thailand on the forums were wrong and, in extreme cases, some of them could even have you ending up in a Thai jail.
Advice about travelling around Thailand during the current floods could leave you seriously stranded or, worse, with your life in danger.
And, if you have a question about Thais or Thai culture, the ramblings of a 23-year-old backpacker who's just come home after a month staying in some of Thailand's dodgiest places and is now telling you how terrible the Thai people are is not the person you should be listening to.
Look for information about travelling in Thailand on reputable websites instead. Here at Tasty Thailand, Ajarn.com, Bangkok.com or Tourism Authority of Thailand.
They are all websites run by people who have lived in Thailand for a long time , or by the Thai authorities, and know all about issues from visas to health care, Thai culture, Thai food, Thai restaurants, hotels, shopping, sports, dos and don'ts, and legal issues.
At these sites, and many more, you'll find just about everything you need to know about Thailand from people who actually do understand Thailand and Thai culture, and not just the ramblings of those who know no more about Thailand than you do.