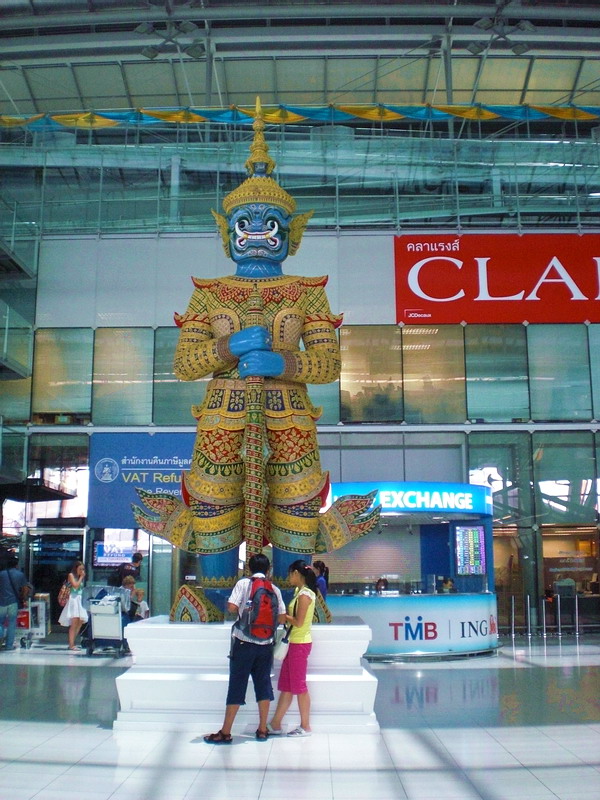 Four years ago, right after I got a re-entry permit at Suvarnabhumi Airport before flying out of the country, Thai immigration decided to suddenly stop issuing re-entry permits at Suvarnabhumi Airport. That simple change made leaving Thailand for anyone who had a work permit or long-term visa much more difficult, as a trip to the Thai immigration office in Bangkok was now required a couple of days before your flight.
Since then, many non-Thais living in Thailand have been confused about the issue of applying for a re-entry permit, something that is mandatory to obtain for anyone who doesn't want to lose the visa or work permit they already have. Is it still necessary to go to a Thai immigration office several days before you leave, or can you apply for and get a re-entry permit on your way out of Suvarnabhumi Airport instead?
Getting a re-entry permit at Suvarnabhumi Airport
If you are one of the thousands of people every month who need to get a re-entry permit before you leave Thailand, you will be happy to know it is now possible again to apply for a re-entry permit at Suvarnabhumi, as Thai immigration changed the rules again in 2012.
It is also much easier at Suvarnabhumi than it is if you were to apply for one at your local immigration office in Thailand and requires a lot less paperwork as well. That's why most people recommend you do it at the airport right before flying out instead of wasting your time at an immigration office.
What do you need to submit to get a re-entry permit at Suvarnabhumi?
It honestly couldn't be easier. All you need is your passport and a fee of 1,200 baht (1,000 baht for the cost of the re-entry permit and a 200 baht fee to cover the cost of your photograph and paperwork). Then, unlike at a Thai immigration office away from the airport, where you have to submit what seems like a small mountain of paperwork, everything at Suvarnabhumi is done for you and all you have to do is have your photograph taken and sign a form.
In fact, it's so easy, most people I know who have applied for a re-entry permit at Suvarnabhumi, myself included, say it has never taken them longer than 15 minutes from start to finish.
The re-entry permit desk is open 24 hours a day, seven days a week.
Where is the re-entry permit desk?
This also couldn't be easier to find as the re-entry permit desk is located at passport control, so you can apply for your permit, get it and then immediately head through passport control and out into the departure area in around 15 minutes.
Do remember, though, if you are traveling at a busy time of day (usually in the mornings) you might want to allow some extra time for permit processing simply to be sure you don't miss your flight.