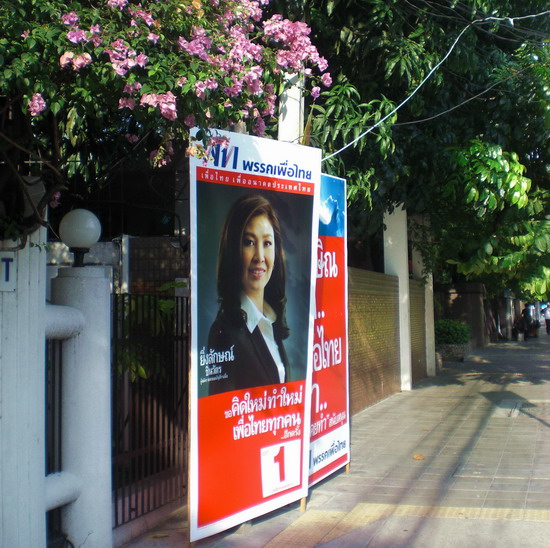 I loved walking around my Bangkok neighborhood this weekend already being able to see the new Pheu Thai posters up everywhere, featuring huge photos of their prime ministerial candidates Yingluck Shinawatra.
With polls showing she's ahead of current PM Abhisit Vejjajiva, Pheu Thai is number 1 on the ballot, and Thai news and international news full of stories about Yingluck, she's already off to a great start.
If you are not familiar with Yingluck, here is a short news story from NTD explaining who Yingluck Shinawatra is and what the background behind this latest Thailand election is all about.