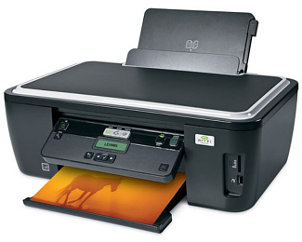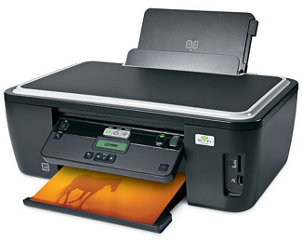 During the first few years I lived in Bangkok, Thailand, I taught English. That meant if I had material I wanted my students to use and the school photocopier wasn't working, I would have to find a printing shop that could photocopy or print what I needed.
Luckily, printing services in Bangkok are cheap and so professionally done, I soon found I was paying a fraction of the cost of similar print jobs in the US.
If you are in Bangkok and need anything printing or photocopied while you are here, here are the types of things you can get done, as well as a couple of hints on where, and where not, to go.
What Can You Get Printed or Photocopied in Bangkok, Thailand?
An easier question to answer would be "What can you not get printed in Bangkok?" as that answer would be "Practically nothing". In fact, so easy is it and so cheap to get anything you want printed, I have often wondered why I bothered buying a home laser printer as I rarely ever use it.
Computer files and photocopies – Any digital file on your computer can be copied to a USB drive or DVD and dropped off at a Bangkok printer. You can also upload it to the cloud, and just give the copy shop the link to where they can download it.
They will print as many copies as you like. Many people, however, have one copy printed, as the print copy is more expensive, and then all other copies are photocopied.
Except to pay about 2 baht per page for the initial print job (that's around 5 cents) and then .50 satang (half a baht or around 1.5 cents) for each page of photocopying thereafter.
That means, if you want a 100 page file printed, you'll pay around 200 baht or $6.25 and another 20 baht (66 cents) if you need the pages spiral binding. For additional photocopies of the same document, you would pay around 60 baht plus 20 baht binding, or $2.47 per additional bound copy).
Some print companies like Tanabutr even have their own software programs you can download. That allows you to design the print job you want exactly as you want it, and then submit your print order online. They also have a branch at MBK mall and another at Siam Center, should you want to place your order in person.
Books – While it might be illegal in the US and Europe to photocopy an entire book, it is not in Thailand and every print shop does it. It's up to you whether you have books photocopied or not but the vast majority of Thais do and so do most non-Thai teachers here, as textbooks are too high of a price for most schools to afford.
An entire book photocopied and bound will cost around 100 – 150 baht or $3 – $4, depending on how many pages the book has.
Calendars – One of the most fun things about printers in Thailand is they will put together any type of calendar you want from photographs you provide. Just choose the design of the stand-up cardboard calendar and then give them your disc or USB drive with the photographs on it.
Within 30 minutes they will show you a mock-up of the calendar on their computer.
You can then choose to have the calendar printed as is, or have some photographs moved around on different pages. Printing itself will take a couple of hours depending on how many copies you are having done, but most print shops charge approximately 200 baht ($6.25) per 6-page-12-sided calendar, and they are beautiful.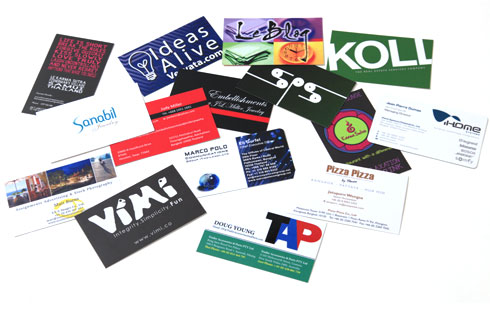 Business Cards – I have business cards printed several times a year in Bangkok and they are beautifully printed on heavy card stock. Each Bangkok print shop has hundreds of designs and card stock to choose from. Choose what you like and return in an hour to pick them up.
An initial order of 500 business cards should not be more than 250 baht ($8), with some printing shops also charging a one-time 50 baht ($1.50) set-up fee.
They will also keep your information on file so, if you need more cards at a later date, they can immediately print them for you.
T-Shirts and Specialty Items – There are print shops all over Bangkok that will print graphics onto t-shirts (one t-shirt or many), onto pens and pencils, coffee mugs, notebooks, footballs — you name it, they'll print graphics or artwork on it for you. Just decide what you want and get a quote before placing your order.
Like anywhere, the more units you have printed the cheaper it is per unit.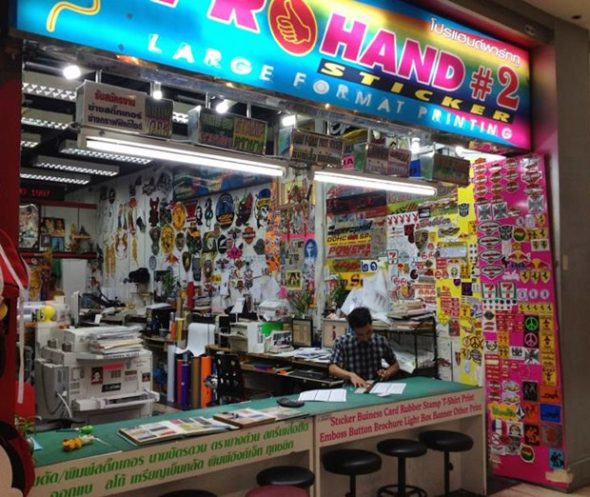 Where to Find the Best and Cheapest Printing Services in Bangkok
First of all, let me tell you the places to avoid. These are any specialty print shop that advertises high-end print work, does advertising work or combines printing with a photography studio. Yes, they do beautiful work but their rates are usually high.
So, where should you go for the best and cheapest printing services in Bangkok?
Universities – The cheapest places to get printing services in Bangkok are at print shops near any Bangkok universities. For instance, Chulalongkorn University in Siam Square in downtown Bangkok, Kaset Sart University in northern Bangkok, Thammasat University (the Rangsit campus or the main campus on the banks of the Chao Praya River in the Phra Nakhon area of town), or any other Thai university or college — and there are hundreds.
They cater to students, thus, their prices are cheap and the quality is generally very high.
Shopping Malls – I always get my print jobs done at small printing shops or stalls at one of Bangkok's shopping malls. All malls have print shops, their prices are cheap, they are fast and their work is excellent.
If you are downtown, MBK Mall is the best as there are many print shops as well as specialty print shops. Central Ladprao Mall has excellent printers, as does Union Mall across the street. Central Pinklao has several, as do Mega Bangna and The Mall Bangkapi.
You will find an excellent list of all the shopping malls in Bangkok at Wikipedia (more than 120) and you will find print shops in most of them.