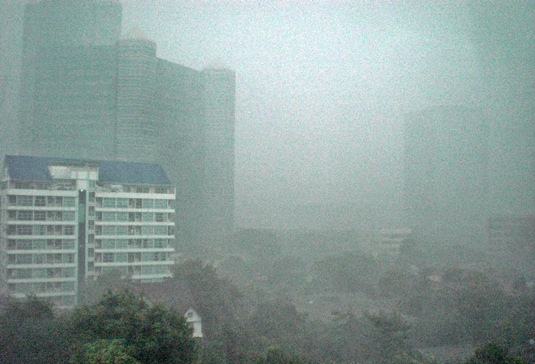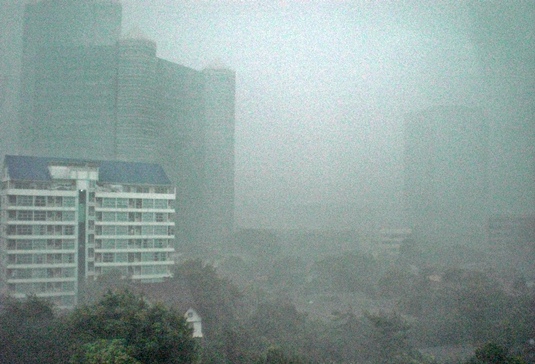 News flash — Rain dispels Bangkok heat. For the first time in a month I'm not sweating. (And you have absolutely no idea how happy I am).
It's raining. Thank Buddha, it's raining.
Bangkok has been under the heaviness of an awful heatwave for the best part of the last month with temperatures, including the heat index, soaring past 109 degrees fahrenheit. And, let me tell you, it's been miserable.
I've spent the last four weeks trapped in my air-conditioned apartment, cooling off at a Bangkok shopping mall or sweating like the proverbial sow before I've even made it to the bottom of my soi.
But, not 15 minutes ago, the skies opened in Bangkok and it began to rain. And, yes, like it always does in Bangkok, it's coming down cats and dogs (elephants and monkeys?).
So, does the rain dispel Bangkok's incredible heat? You betcha.
Within five minutes of the heavens opening, the blackness descending, huge booms of thunder crashing overhead and a heavy thick wet mist appearing outside my window, the temperature in my living room dropped 15 degrees. Just like that.
My air-conditioning almost immediately switched itself off, and my comfort level became 'normal' again for the first time in a month.
Weeeeee – it's raining in Bangkok. I've never been so happy to see rain in my life.
Of course, this being Bangkok, nothing is perfect. Sure, the temperature has fallen drastically, but……the electricity just went off. So, when I'll actually get to publish this post is anyone's guess 🙂
Post Script – This also being Bangkok, the electricity is rarely off for long. This time? Only 15 minutes. Thank you Egat (Thailand's electricity board). Now I can publish this.