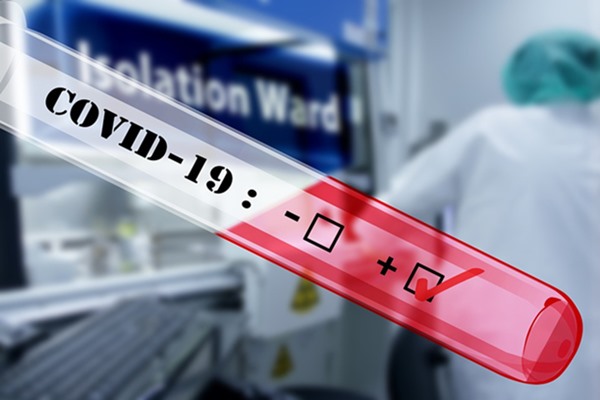 As Thai authorities continue to flip flop about entry into the country, just like they have done for the last 23 months, Thailand's Test & Go scheme is kicking off tomorrow. Again.
But before you jump up and down for joy at the thought of more easily being able to enter the South East Asian country, there are requirements for Thailand's Test & Go scheme from February 1st, 2021 you will have to meet.
Those requirements are more extensive than the last go round, and likely to be even more annoying for most people considering a Thailand trip. So be prepared.
Requirements for Thailand's Test & Go scheme from February 1st, 2021
Here are the things you need to know before you apply for entry into the country via the now-resurrected Test & Go program:
Vaccinated travelers from any country can enter Thailand from February 1st, 2021
Applicants via the Test & Go program must have proof of being fully vaccinated with one of the 'acceptable' vaccines, at least 14 days before planned entry. Those vaccines are — AstraZeneca, Pfizer, Moderna, Sinovac, Sinopharm, Johnson & Johnson, Sputnik and Covaxin.
Three PCR tests must be taken (and paid for) — one 72 hours before departure, the second on arrival in Thailand and the third on Day 5.
Every Test & Go applicant needs to have a visa, which can be applied for via a Thai embassy or consulate.
Every traveler must register for a 'Thailand Pass' and be accepted before departure.
Every traveler must book a room at an AQ or SHA Extra+ hotel for at least Days 1 and 5. They must also book and pay for PCR tests for those days.
Every arrival in Thailand must have health insurance coverage of at least $50,000.
While those who have recovered from Covid are allowed to enter via the Test & Go program, you must still have at least 1 dose of a Covid-19 vaccine.
As several people we spoke to commented, getting into Thailand via the Test & Go program at this point is more difficult and cumbersome than gaining admittance to a high-security prison.
As one person considering a trip to Thailand said after seeing all the Test & Go program requirements from February 1st — "Thanks, but no thanks. I could get into Fort Knox easier".
Particularly as, if a traveler tests positive for Covid-19 on Day 1 or Day 5, they will then be mandated to quarantine for at least 10 days in an expensive hotel, or be forced to enter a Thai medical facility.
Needless to say, all this will do is extend the devastation of Thailand's tourist industry and cause millions of Thais working in that industry to continue to suffer. Unnecessarily.