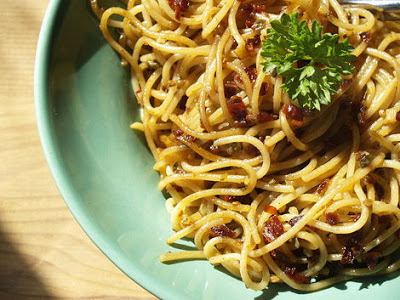 Gekko Garden is one of the best Chiang Mai restaurants
When I go to Chiang Mai, Thailand I try to visit local restaurants where possible and avoid the international food (which is usually dismal, at best).
That is why, when a western friend recommended I eat at Gekko Garden near the Imperial Mae Ping, where I was staying, I was a bit dubious. A local restaurant, owned by an American guy, I was told it was cheap, had a great ambience, good food and friendly staff.
With some reservations, a Thai friend and I decided to give it a shot and, boy, were we both glad we did.
Where Is Gekko Garden, Chiang Mai? – Gekko Garden is close to the famous Chiang Mai Night Bazaar, in fact it is on one of the main side streets that leads down to the market. You will find it right behind the Imperial Mae Ping Hotel at the first intersection and right across the street. You may find you miss it at first because of all the plants and foliage (most of the tables are outside on a pretty patio) but search for it, as it is definitely worth it.
Staff at Gekko Garden – The first thing that really makes Gekko Garden a great experience is the staff. They all speak English, and are so friendly from the minute you walk through the door, you feel so welcome. The owner too is an absolute delight. Both times we ate there, he came over to say hello and to make sure everything was okay. Not something you get often in restaurants, even in friendly Thailand.
The Food – Of course, we all eat at specific restaurants for the food and, at Gekko Garden, you will not be disappointed.
The restaurant serves a huge selection of Thai and western dishes, with so many of my favorites it was hard to make a decision. The fish and chips are excellent, my friend loved her chicken burger, and the next night, the Thai spaghetti with meatballs and my friend's Pad Thai and Som Tam were also a hit (and she's a picky Thai girl).
We also got talking to a resident expat who told us he eats there often. He made us promise the next time we eat at Gekko Garden, not to miss the cheeseburgers (he says they are the best in Chiang Mai), and that we must get up early and come in for the American breakfast.
Prices too are incredible. Everything we ordered was 130 baht ($4) or less and portions are large. Food also arrives hot – a miracle in many restaurants in Thailand – and surrounded by the flowers, the friendly atmosphere and lots of happy customers – Chiang Mai's Gekko Garden is a wonderful place for breakfast, lunch and dinner.
The Drinks at Gekko Garden
Do not miss the many drinks specials too. Gekko Garden has a huge drinks menu with everything from myriads of beers, (local and imported) to cocktails, iced coffee drinks and lattes. They have Happy Hour most nights and, although I can't remember exactly how much drinks were, I know I was ordering vodka and orange (a screwdriver) for less than $1.50.
After more than 10 visits to Chiang Mai, I must say Gekko Garden is my favorite restaurant to eat at there, especially if I am looking for casual, relaxed and friendly, with a fun atmosphere, cheap and delicious food and good booze.
There is even an elephant that stops by most nights, and you can buy sugar cane or bananas from the mahoot to find him. Can't beat that now, can you?
Gekko Garden is located at Sri Donchai Rd intersection, Chiang Mai, Thailand, close to the canal bridge.