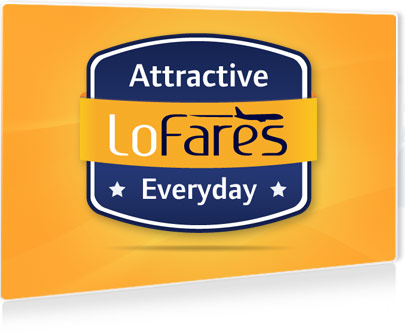 Jet Airways is a large Indian budget airline, and one of the few left that still offers cheap flights from Bangkok, Thailand to London Heathrow, England. I flew Jet Airways this month for the first time and was so happy with the cheap airfare, excellent customer service, lovely helpful and friendly flight attendants, and great flights I'll definitely be booking Jet Airways the next time I fly from Bangkok to London.
The first wonderful thing about Jet Airways flights from Bangkok is they're cheap. I paid a total of $1,060 for a round-trip flight from Bangkok, Thailand to London Heathrow on Jet Airways — around $300 cheaper than any other airline could offer for the times and dates I needed. I also booked the flight only three weeks before I needed it and, at the time, there were still plenty available, although on the day of the flight the plane was almost full.
The flights themselves were excellent. Jet Airways usually flies from Bangkok to London via Mumbai, but as flight times were good and layover times short, it really was not inconvenient at all. My flight from Bangkok left at 8:40am on a Sunday morning and arrived in Mumbai just a few hours later. Our layover was only a projected 1 hour and 25 minutes, although we were actually in Mumbai just under two hours, but it certainly beat some other airlines, which had layovers of 4-9 hours depending on which country you flew through.
Food on the Jet Airways flights were also mostly very good. The food on the Bangkok to Mumbai leg was pretty dreadful but that's because it was a typical Thai company trying to cook western food, which rarely works. If they had offered Thai food, it probably would have been excellent.
From Mumbai to London though, when an Indian company provided the food, the two meals we ate (lunch and dinner) were delicious, and there was quite a lot of food. Free alcohol is also included in the price of your fare — a far cry from American airlines, which want to charge you for everything — so I enjoyed a couple of screwdrivers and a glass of wine during my two flights.
The flight into England arrived just 15 minutes late at London Heathrow, which to say we flew halfway around the world on two flights really wasn't too bad. I'm used to other airlines being an hour or so late, so the Jet Airways flight almost being on time was quite a novelty.
Overall, with the good food, great flight times, and extremely nice Jet Airways flight attendants, as well as flights that were smooth, just about on time and uneventful, I'm looking forward to flying Jet Airways again next month and, from now on, will be looking at them first for any flights I take out of Thailand.
For flight times, fare prices and other information, you can check the Jet Airways website or send them an email.