I love old-fashioned looking restaurants in Bangkok and, as a resurgence of 'old Thai' is happening as it is thought to be 'cool', traditional noodle shops and restaurants are popping up all over the city.
One of these traditional Thai noodle and food shops, Ros – Niyom, opened at Suzuki Avenue near my house last year and, although I walk by it often, I had never eaten there.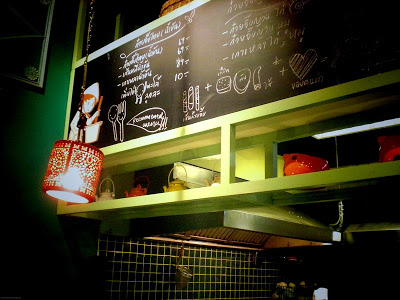 Not until a few weeks ago, when I ate dinner there with a Thai friend. Only to discover an incredibly fun environment, a decent menu, tasty food and very cheap prices. In fact, Ros – Niyom has to be one of the best noodle shops in Bangkok. And, of course, one of the prettiest.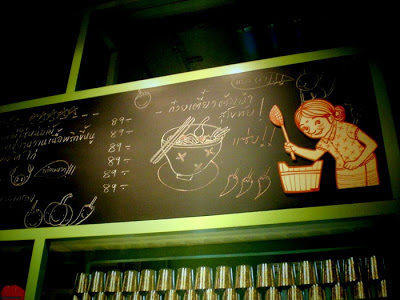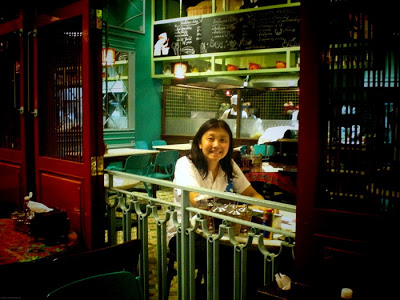 The menu isn't large but there is enough choice for most. After all, you do get a choice of several noodle dishes, rice with pork, spicy pork, a couple of curry dishes, kanom jiin, etc.
My friend ordered a bowl of Vietnamese noodles (which were superb), and I had a curried pork dish (mild curry) that I could have easily eaten another plate of – it was that good.
Meals start at 69 baht ($2.30) and go up to 89 baht ($2.90) for meat and rice dishes. They also serve several traditional Thai drinks like chrysanthemum juice, as well as a variety of unusual fruit juices.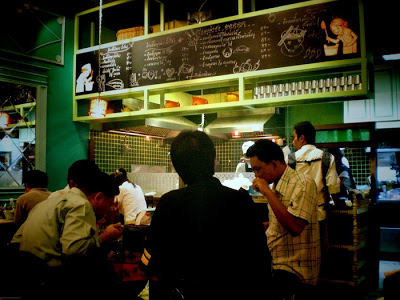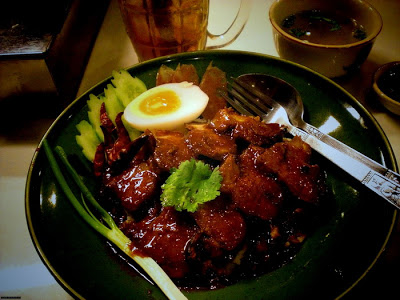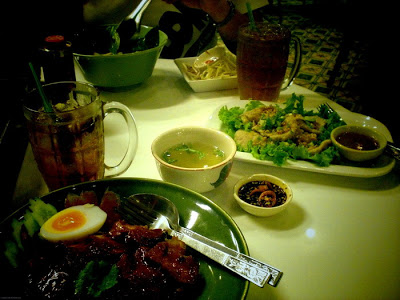 You will find Ros – Niyom, the best noodle shop in Bangkok, at Suzuki Avenue (also known as Major Avenue, Ratchayothin) in a small alley way just past Villa Supermarket in Bangkok.
They open every day around 11am and close at about 10pm. Expect a wait if you arrive during the lunch rush, on a weekend or after 6pm.