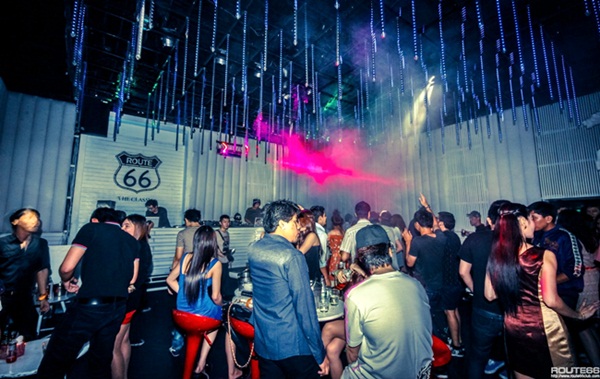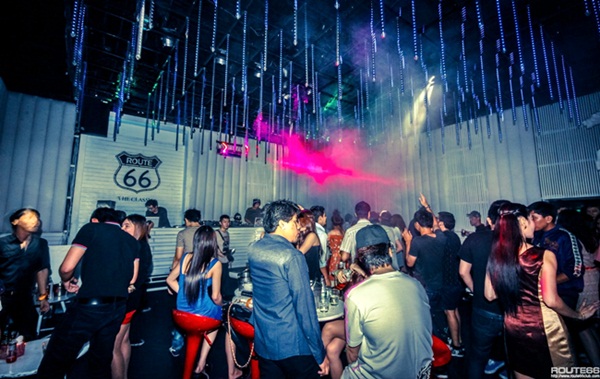 Route 66 Nightclub, one of Bangkok's best places for wild nightlife
If you're looking for a fun place to enjoy some amazing Bangkok nightlife, don't miss at least one evening spent at Route 66 Nightclub. One of the top nightclubs in Bangkok, Route 66 in the RCA complex is known for its wild parties, crazy crowds, great drinks and awesome music. In fact, if you're looking for the perfect spot to party, Route 66 Nightclub in Bangkok is about as close as you'll get.
Route 66 is open every night from 8pm to 2am and, during that time, you'll get a wide range of music for all tastes as everything from reggae to Thai pop, hip hop to 70s soul music and ultra-modern electronic music is played here.
Music at Route 66 Nightclub
Various rooms are set up for each music, whether it's a live band or a DJ, so if you don't like the music in one room just head to the next and check that one out. Rooms too are massive, so don't worry you won't be able to get in.
Entrance into Route 66 Nightclub might seem like a bit of a rip-off at first when you find out Thais are admitted for free while, if you're non-Thai, you'll have to pay 300 baht (around $10). But, it's really not as, once you get inside, you get 300 baht worth of drinks with that admittance fee and, at Route 66 Nightclub's drink prices, that usually works out at around two drinks. Plenty of booze to keep you going for an hour or so.
You can also buy drinks buy the bottle if you're with a group of people, and then grab a table and relax. Not that you'll get much talking done as it's definitely loud.
If you're looking for a nightclub in Bangkok where the young and the beautiful hang out and where you'll enjoy some traditional Thai nightlife, Route 66 Nightclub is also it. In fact, with so many great things going for it, what are you waiting for?
Where is Route 66 Nightclub in Bangkok?
You'll find Route 66 Nightclub in Bangkok at the massive Royal City Avenue (RCA). That's accessible from Petchaburi underground train station, plus a short motorbike taxi ride, or just take a taxi from anywhere in town, which will drop you at the entrance to the club.
The nightclub is in the RCA complex on Block A. You'll notice it by the huge crowd.