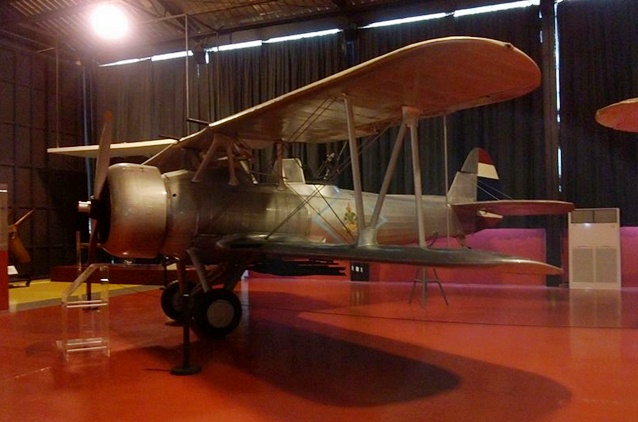 The Royal Thai Air Force Museum is a Bangkok museum most tourists don't visit, yet more definitely should. When I've visited the museum, there is always a healthy number of Thais but not a farang (westerner) or other non-Thai in sight. That's why I'm writing this to persuade more non-Thais to visit the Royal Thai Air Force Museum. Especially because it's free and an absolute gem.
Royal Thai Air Force Museum has a large number of exhibits
When I first visited, I expected there to be nothing more than a couple of old Thai planes and a few non-descript exhibits. Needless to say I was surprised at how many planes, helicopters and other military-related paraphernalia the museum actually has. Then again, it is located in several buildings and has been in existence since 1952, so that should let you know it's well worth a visit.
At the Royal Thai Air Force Museum you'll find planes like the Vought O2U Corsair. Made by Vought in the 1920s, there were only 580 of these planes ever made. The only one still in existence today is at the Royal Thai Air Force Museum, and that's because the Royal Thai Air Force themselves bought 70 of them, which their pilots then flew during the Franco-Thai War. The Victory Monument in Bangkok, by the way, commemorates Thailand's victory in the war.
You'll also find a British Spitfire, several French Breguets, a Japanese Tachikawa Ki-36, one of only two left in the world, a British de Havilland Tiger Moth and an American Curtiss BF2C Goshawk, one of just three surviving planes. All in all, the museum has around 54 planes and helicopters on display, many of which you'll be hard-pressed to find anywhere else.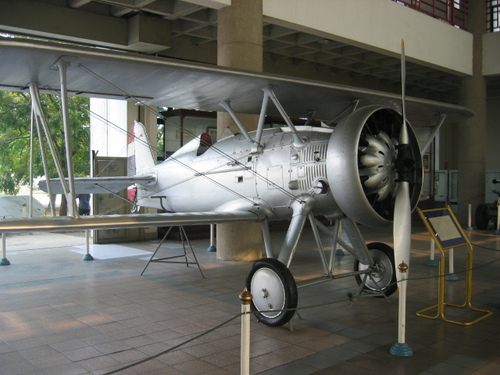 Exhibits at the Royal Thai Air Force Museum
The exhibits too are interesting, as you'll learn all about Thailand's involvement in various wars, and see more about the history of Thailand's air force and its pilots.
One of the most fascinating exhibits is the in-depth coverage of Thailand's involvement in World War II, including photographs of Thai pilots intercepting various American aircraft. This was, of course, because Thailand allied themselves with Japan and Germany in the Second World War against Britain, Russia and the United States.
How to get to the Royal Thai Air Force Museum
The Royal Thai Air Force Museum is located close to Wing 6 of the domestic terminal at Don Muang Airport in northern Bangkok. Finding it is easy and, if you don't, someone at information in the airport itself can direct you to it. The museum is open every day from 9am to 4pm.
You can take a bus to the airport or a mini van, but it does take ages. That's why I recommend grabbing a taxi instead as, even from the center of downtown Bangkok, it won't take you more than 30 minutes and a $7 taxi fare. Cheap if there's more than one of you, especially as admission to the museum is completely free.