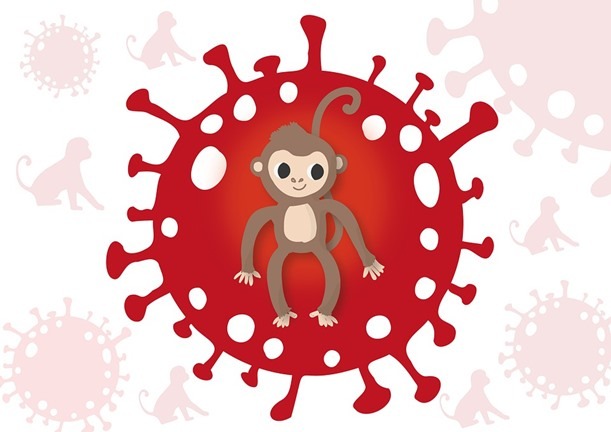 Just like in more than 98% of monkeypox cases worldwide, the second case of monkeypox in Thailand is in a man who had sex with other men.
In this case, in a Thai man in Bangkok who is said to have had sex with several non-Thai men.
The second case of monkeypox was announced by Public Health Minister Anutin Charnvirakul, after the latest monkeypox case in Thailand was confirmed by authorities at Bangkok's Wachira Hospital.
According to the hospital, the 47-year-old began to feel ill on July 12th.
A couple of days later, he had swollen lymph nodes, a high fever and various body aches. A few days after that, he went to the hospital to be tested for monkeypox after a rash appeared on his face, arms, body and genitals.
The man told hospital authorities he had sex with a foreign male, who he blames for giving him monkeypox.
This has not been confirmed and, as Thai officials often blame 'foreigners' for their own homegrown problems, it is likely to be met with a grain of salt from many.
Meanwhile, the latest person to contract monkeypox in Thailand also lives in a household with 10 other people, all of whom are now possibly at risk of contracting it from him depending on their level of contact.
All 10 will be tested several times for monkeypox over the next couple of weeks, and then isolated should any of them test positive.
They have also been asked to self-isolate until test results come back
At the moment, health authorities in the United States are only recommending gay men or bisexual men who have sex with other men, as well as transgenders, should seek out a monkeypox vaccine.
This is because, unless the virus that causes monkeypox mutates, only gay and bisexual men and transgenders are at high risk of contracting the illness.
Their risk is due to the virus being spread from genital to genital exposure, and primarily from anal sex with gay or bisexual men.
According to the World Health Organization, monkeypox has still only killed five people worldwide, and has only been contracted by just over 2,000 people in the entire United States.
So, no, this is not a pandemic, which means there is no need to panic. Although, of course, some of you will.
As for symptoms of monkeypox, they include a fever, muscle aches, headache, swollen lymph nodes, a rash, chills and extreme tiredness.