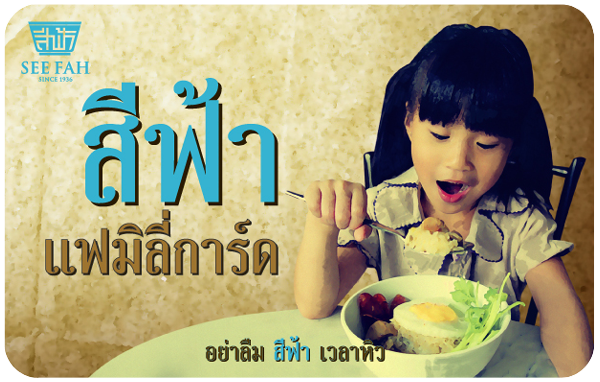 Like I've said before, I don't cook. Can't cook, don't like cooking, don't really want to learn. But….. I love eating and, thank God, Bangkok is the city to do that well in. Plus, Thais love food more than any other nationality so I can always find an eager Thai friend to eat out with me.
One of my favorite restaurants was the See Fah (Thai for 'Blue') at Central World Plaza mall in downtown Bangkok. Now, if you're not familiar with the latest Thailand news, Central World Plaza mall was partially burned down in the anti-government protests we had last month. Tragic as this was not only the most beautiful mall in Thailand (seriously, no American mall could ever compete with this place), it was also the meeting place for just about everyone I know.
Word is, the mall is only half badly damaged, which means hopefully this See Fah restaurant is still there and will be up and cooking as soon as they get the mall rebuilt. Cross your fingers for me, because See Fah is one lovely restaurant.

See Fah serves only Thai food and quite traditional food at that. It's more expensive than a typical Thai restaurant, which here is usually dirt cheap, but the quality of food is so worth it.
I ate there recently with my friend, Tua, (her name comes from 'nockatua' – a kind of bird in Thai) and, as always, we ordered more food than we could possibly eat. Crispy fried pork wantons, mussels fried with egg, pork and stir fried kale in a lovely salty oyster sauce and a spicy seafood salad loaded with squid and hot as fire (order it less spicy if you're not used to real Thai food).
At 550 baht ($16), See Fah is four times the price you'd pay at a market stall for similar food, but the quality is absolutely perfect. See Fah's atmosphere is also lovely with everything cream, white and pristine.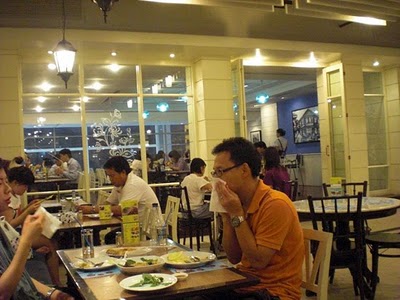 Luckily, while this branch of See Fah (the prettiest one) is closed, See Fah is a chain so there are several other branches all over Bangkok to eat at. My new favorite (till Central World reopens) is the one in the basement of Esplanade mall.