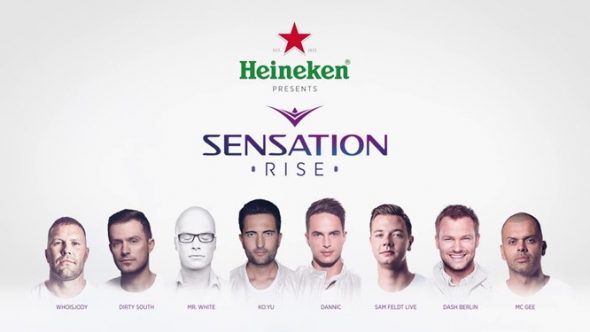 If you are into electronic dance music, and in Bangkok, Thailand on July 29th, you should not miss the Heineken Sensation 'RISE' Thailand 2018 electronic dance music festival.
One of the world's biggest electronic dance music events that features some of the most cutting-edge music, Sensation is attended by tens of thousands of people every year. No matter which country it is being held in.
Sensation 'RISE' 2018 takes place at BITEC Bangna, and has a DJ line up that includes Dannic, Chuckie, KO:YU (Deniz Koyu), Headhunterz, Matisse & Sadko, Dirtcaps, MC Gee, Dirty South, Whoisjody, and Mr. White.
This is the 18th year the Sensation festival has taken place, and the third year it has been held in Thailand.
Sensation 'RISE' Thailand kicks off at 18:00, and goes on through 02:00.
Tickets are currently available at Ticketmelon. Early Bird tickets are already sold out, however, but General Admission tickets can still be bought for 3,500 baht, or Deluxe Regular at 5,500 baht.
Watch the Sensation Thailand 2018 lineup video trailer below to get an idea of just how much fun this electronic dance music festival is.