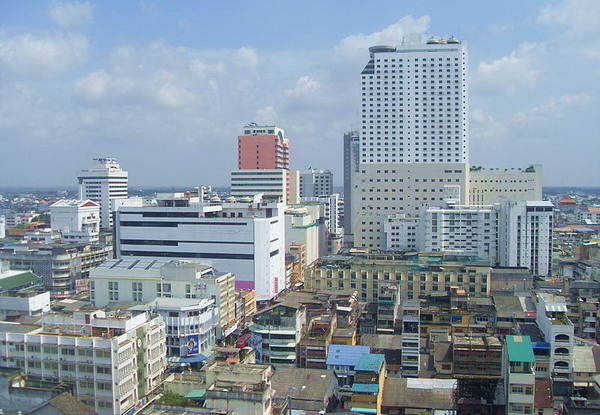 Hat Yai, in southern Thailand, is the country's fourth largest city. In Thailand, that doesn't mean much as, with only 155,000 people, Hat Yai would barely register on the map in many other countries. But, as the south's largest city, Hat Yai is where hundreds of thousands of people every month come to shop, and Lee Gardens Plaza shopping mall is the place many start.
If you are looking for an air-conditioned place to shop in Hat Yai (less prevalent in the south than in Bangkok), where you can get cheap bargains, and dine at some excellent restaurants, don't miss Lee Gardens Plaza. It's wonderful.
Location of Lee Gardens Plaza – You'll find the shopping mall in the heart of Hat Yai on Prachathipat Road. Any tuk-tuk driver, taxi or motorcycle taxi can take you there for just a few baht.
Best Times to Shop at Lee Gardens Plaza – Be warned, particularly in the late afternoons, evenings and weekends, Lee Gardens is the shopping destination for every teenager in Hat Yai so, if you expect it to be quiet, it won't be. The best times to shop here are on the weekdays before 2pm but, if you're later or on the weekends, no worries. It will just be a bit more crowded, which does add to the fun.
Shops – The shopping mall has a large number of shops compared to other places in Hat Yai. Of course, it's nothing iike the size of malls in Bangkok but, for a much smaller town, you can find just about everything you need here.
Some shops are branches of famous stores in Bangkok and Chiang Mai, others are local shops and local owners, so you get a nice mix of the two.
Best buys include cheap electronics, fashion items (there are many clothing, shoe and bag shops), costume jewelry, fashion handbags, cell phones and cell phone accessories, DVDs, computer and XBox games, and CDs. T-shirts are also in large supply and I've found shirts here that I've never seen in Bangkok.
Product Shows – Like any mall in Thailand, Lee Gardens Plaza also has many product shows, particularly on the weekends. Just like anywhere else, these product shows will be staffed with cute Thai girls who are screaming as loudly as they can into the microphone they're holding.
While annoying, don't miss checking out any stalls they have set up or items they're promoting, as you'll often get cheap deals on gifts, artwork, handicrafts — whatever the show is selling that week.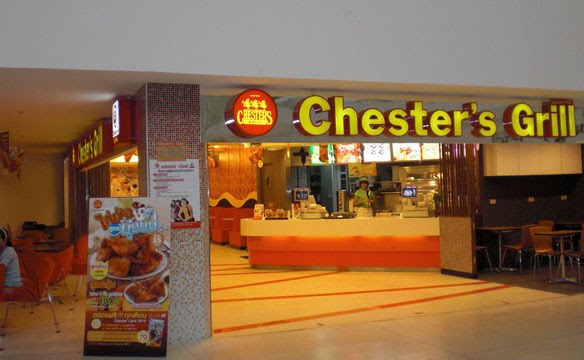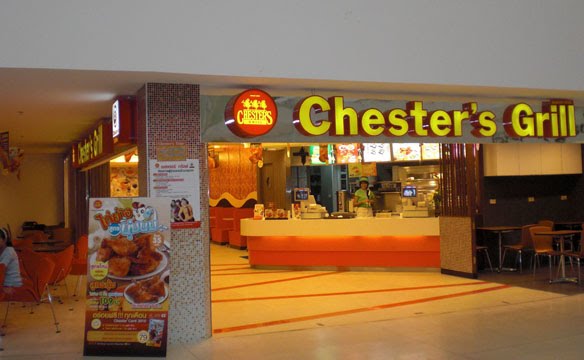 Dining – There are a number of good restaurants at Lee Gardens, if you' are looking for a snack or a meal, and most are on the ground floor. While many are the typical chains, you will still get a decent meal for a low price and it' isfun to just sit at a window seat and watch the people walk by.
For dirt cheap, try the food court on the fourth floor — the Thai food here is excellent, cheap, and there is a large variety of dishes.. Chester's, KFC and Hachinban are chains that serve good food for under 100 baht per meal.
What can you expect to eat at Sizzler? Huge amounts of food for a very affordable price
For slightly more expensive, there's a Sizzler with their famous all-you-can-eat salad bar, and Fuji Japanese restaurant (excellent sets of several Japanese dishes for a cheap price).
Do not miss the entertainment complex on the top floor too. There's a karaoke area, a games area and, of course, a world-class movie theater where you can see both Thai and Western movies. Just make sure, if you choose a Western movie, you see the one in the theater that's not dubbed in Thai.