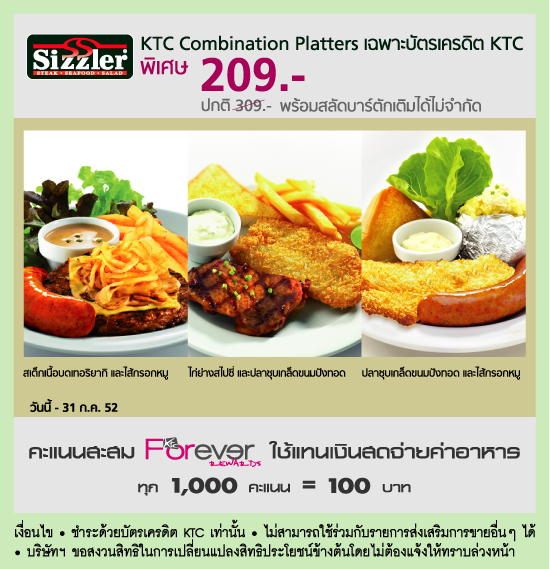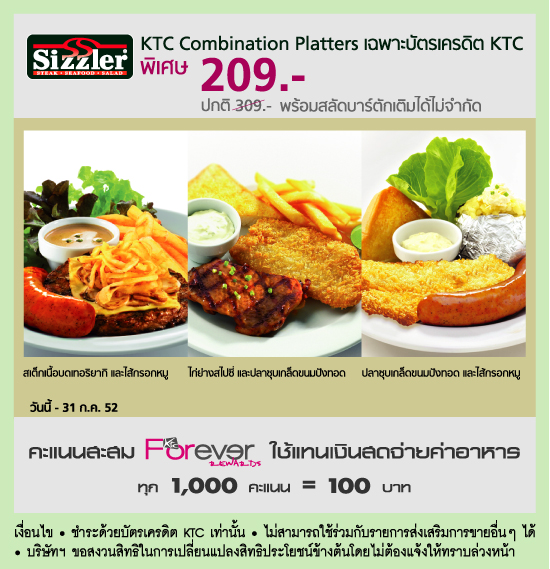 Unlike in the US, where Sizzler is often in low-income neighborhoods and serves mediocre food, in Thailand Sizzler restaurants are more upscale and amazing.  In fact, Sizzler in Bangkok is the city's most popular all-you-can-eat salad bar restaurant, with huge lines in the evenings and on the weekends. But why?
Food at Sizzler in Bangkok – Unlike in the US, where the food at Sizzler tends to be bland, tasteless and pretty awful, in Thailand, the Sizzler restaurants have made a point of serving perfectly-cooked American-style food, (with a few Thai favorites thrown in) and packaged most of it with one of the best, and freshest, all-you-can-eat salad bars in the country.
The hot food at any Sizzler in Thailand is fresh, arrives roasting hot to your table (not normal in Bangkok, where food tends to appear half-warm) and is so prettily presented, you want to take its photograph.
The Menu – The menu at Sizzler in Bangkok is huge. With choices of fish cooked 12 different ways, chicken cooked about 20 ways, pork, steaks, burgers, sandwiches, and other tasty treats all served with a choice of a baked potato, French fries, rice, grilled vegetables or one of around 10 other choices, it always takes me 20 minutes to make a decision. Every meal includes the salad bar.
There are also daily specials that give you a wonderfully filling meal, along with the all-you-can-eat salad bar, for an extremely low price.
Sizzler's Salad Bar – Now, Thais love a good salad bar and Sizzler's cannot be beaten anywhere in Bangkok – at least not for the low price.
At every Sizzler in Bangkok, the salad bar consists of around 15-20 fresh vegetable items, three or four salads, plus potato salad, coleslaw, tomato salad, Waldorf salad, avocado salad, beans, corn, quail eggs, nuts, fresh fruit, shrimp chips, five different soups and pasta with either tomato sauce or olive oil and parmesan cheese. Desserts are also included on the salad bar and usually consist of jello, chocolate pudding and another cream pudding – all of which are delicious.
You can return to the salad bar as many times as you want, and Thais do. Many times.
Prices at Sizzler in Bangkok – For the amount of food you're able to eat, the Sizzler menu is one of the best deals in town. Meals begin at only 129 baht ($4) and on average cost around 209-290 baht ($6.96-$9.90). Every meal includes the all-you-can-eat salad bar. If you just want the salad bar, which is a meal in itself, the price is 139 baht ($4.30).
Locations – There are more than 40 Sizzlers in Thailand right now, with more being open every year. Twenty eight of those are in Bangkok. You'll find Sizzler at Major Ratchayothin, Central Ladprao, Central World Plaza, Future Park Rangsit, MBK Mall, Fashion Island, and Central Rama 2. Outside Bangkok, they're in Hua Hin, Chiang Mai, Pattaya and a number of other places.