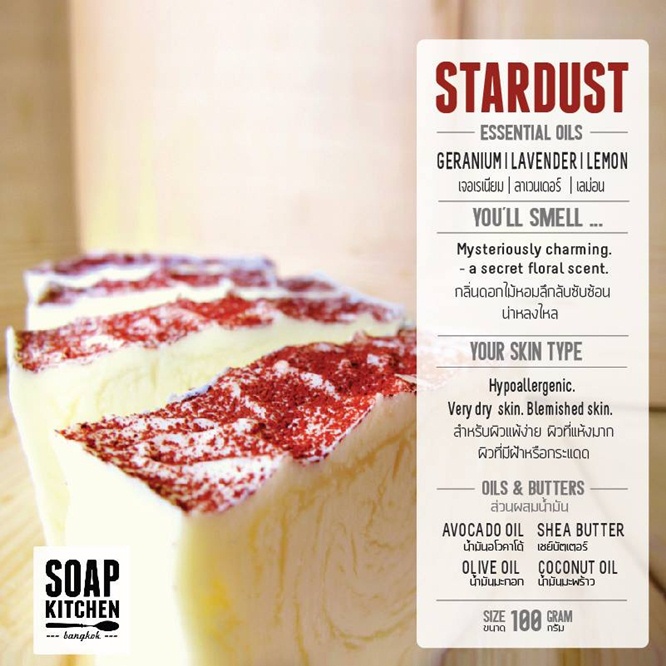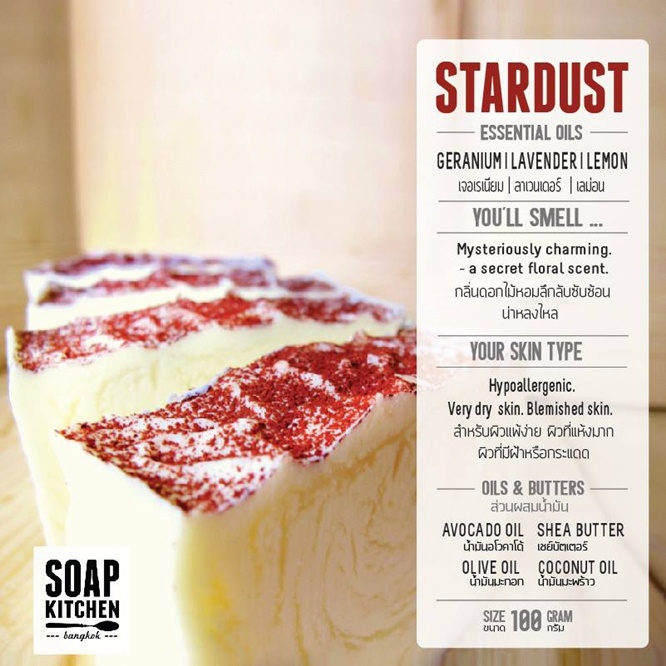 While you can find handmade soaps in Bangkok, Thailand at thousands of stores and market stalls all over the city, there is one place that sells some of the best high-quality handmade soaps in Bangkok.
Called Soap Kitchen, the independent company sells handmade soaps that are made from all-natural products, and that look more like a slab of your favorite cake than they do a bar of soap.
Soap Kitchen started off with co-founder Nattaya Phibunsiri making handmade soaps in her own kitchen. She made so many, though, that the family was soon taking her soaps to local markets to sell.
All of Soap Kitchen's high-quality handmade soaps in Bangkok are made from food-grade ingredients, and from recipes you will not find anywhere else.
Bars of soap include Mango Sticky Rice soap (olive oil, coconut oil and shea butter), Downtown Brownies (cocoa butter and cocoa powder), and Stardust (shea butter, avocado oil, coconut oil and coconut oil), and Beer Lao Dark (and, yes, it does include Beer Lao).
Bars of handmade soap start at 200 baht each (around $5.70), and can be ordered from Soap Kitchen's website or bought from Baimiang Healthy Shop at Sukhumvit 47. I'm currently using Soap Kitchen's Lemon Meringue soap and, yes, it's very lemony and smells soooooo delicious.