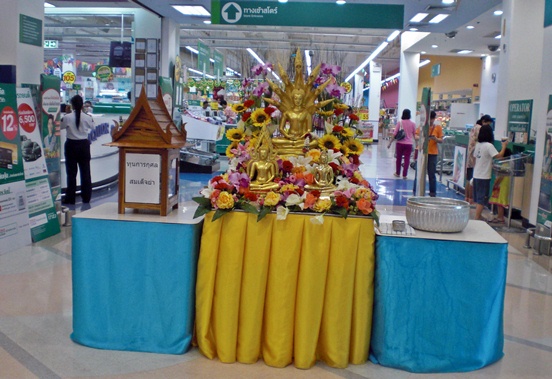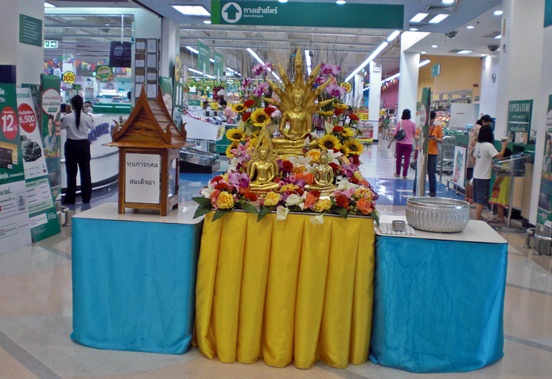 As Thailand celebrates the Thai New Year (Songkran) and reaches the middle of the 'seven dangerous days' of Songkran 2013 today, Thai news media is reporting Songkran road accidents have already killed 173 people in just three days. Those deaths were as a result of 1,447 Songkran road accidents nationwide that also resulted in 1,526 injuries, both minor and serious.
Interestingly, while most other areas of Thailand are affected, the island of Phuket is reporting zero Songkran road accident deaths during the first three days of Songkran 2013, which if it keeps up is a definite improvement from last year when four people died during the Songkran holiday. Let's hope that continues.
The zero death rate in Phuket may also be because the Governor of Phuket ran a fairly aggressive campaign right before the Songkran holiday asking people to be careful on the roads and expressing his wish that everyone made it through the holidays alive. Maybe people were actually paying attention to him for once?
Meanwhile, Songkran road accidents in 2013 have been occurring all across the country, just like they do every year, but the province of Nakhon Si Thammarat is currently seeing the highest number of deaths with a total of 25 in the first 72 hours of the holiday.
Don't forget, however, there are still 4 days of reporting to go before the 'seven dangerous days' of Songkran are over, so it still could get a lot worse.
Most accidents and, therefore, most deaths have involved motorbikes, which is the case every year as too many Thais drive too fast, drive too dangerously or drive drunk.
That's why, if at all possible, it's usually smart to avoid riding motorbikes or taking motorbike taxis during Songkran as, even if the person who is driving the bike isn't drunk, someone in a car or pick-up truck may be and, if you're hit while on a motorbike, you have a far higher chance of dying than if you were in a car.
Having said that, I did take a motorbike taxi this morning to do my grocery shopping. But, I made sure I left my apartment early while most Thais were still sleeping and while the roads were almost empty. That way, I was able to get to my local supermarket and back on almost empty roads and without even getting wet one.
Yes, during Songkran, that's an achievement and one I'm quite proud of.
As for Thais and Songkran, they still seem to be worrying about losing traditional Songkran customs, than they do about getting killed during the holiday.