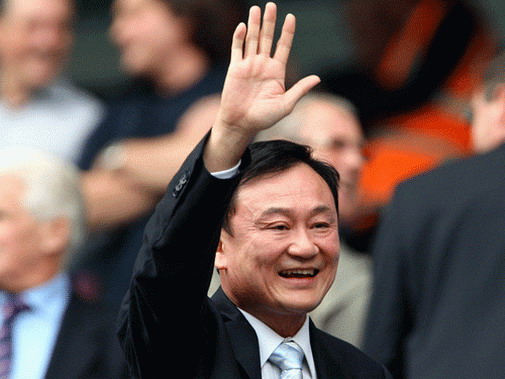 A Thai travel agency, Redtour 999, is advertising a three-day tour package for any red shirts who want to celebrate Songkran with Thaksin Shinawatra this year, and it will only cost 6,500 baht (around $216) for a three-day two-night tour.
Thaksin, as you will probably recall, is the former Thai prime minister who was ousted by yet another military coup in Thailand in 2006.
He fled the country after charges were filed against him for corruption, and he was found guilty and given a two year prison sentence. Most of his supporters believe the charges and subsequent guilty decision were politically motivated. so his support among them has not only not wavered it has grown.
Now, many red shirts want to help Thaksin celebrate Songkran, the Thai New Year, but as he cannot come back to Thailand for fear of arrest, thousands are saying they will go to him instead.
Thaksin will be celebrating Songkran in Siem Reap, Cambodia, so that is where Redtour 999 will be taking people.
The Redtour999 tour starts in Bangkok on April 13th and includes a trip to Angkor Wat and Tonle Sap, and a meeting with Thaksin. It includes all meals and rooms in a 4-star hotel. The return trip to Bangkok is on the 15th April.