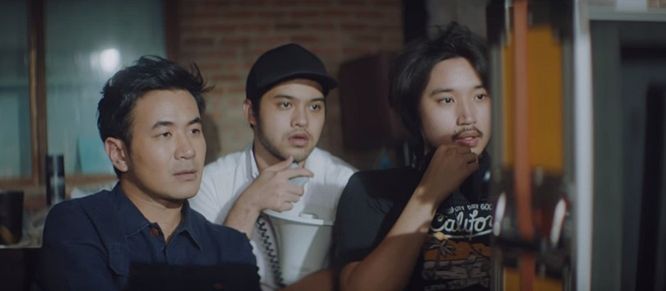 Stamp Apiwat's 'The Devil' is a lovely song and one of his first in English
Thai singer/songwriter Stamp Apiwat, aka Apiwat Eurthavornsuk, is one of Thailand's most famous pop singers. He has been releasing songs in the Thai music industry for over a decade, records some of the prettiest romantic pop music in the kingdom and has legions of loyal fans.
In April, Stamp released Stamp Something — his newest album. An album that includes even more gorgeous songs but, this time, songs that are a little different.
That is because Stamp Something is Stamp Apiwat's first album in English, and he wrote all the songs himself. The reason?
Because , as Stamp Apiwat told Time Out magazine recently, doesn't just want to be famous in Thailand. He wants to be famous in other countries as well.
Stamp's first single from his new album is called 'Don't You Go', and was soon followed by 'The Devil' — a romantic song with a catchy melody, beautiful violins and a video showing a mysterious girl who captivates every man she passes.
Watch and listen to Stamp Apiwat's 'The Devil' in the video below. And let's hope he continues recording English songs, as everything about this one is lovely.