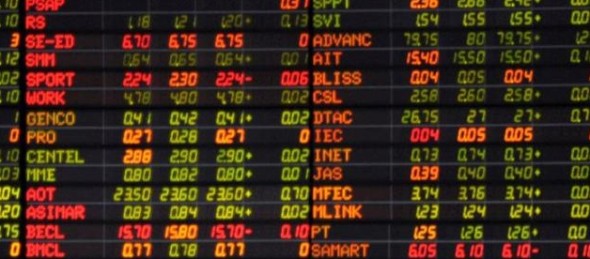 If you've been investing in the SET you may already know the Stock Exchange of Thailand (SET) has had a bumper year in 2012, ending up closing out 2012 as the fifth best performing stock market in the world. Not bad for a country that only a few years ago had a military coup and, at the end of 2011, had Japanese companies threatening to leave and tourists staying away after one third of the country was under flood water.
In fact, the 2012 success of the SET is nothing more than astounding and no more so than today during the SET's last trading session of 2012. It crossed 1,400 this morning before falling back to finish at 1,391.93, but coming very close to the last time the SET closed above 1,400, which was in January, 1996 just a year before the Asian financial crisis.
It also looks like things are set to be rosy for the Stock Exchange of Thailand in 2013 as the Thai economy is growing and seems particularly strong heading into the New Year. Domestic demand has had a lot to do with this, however, as international demand for Thai products is still lower than normal due to the global economy. Should the global economy improve, however, the SET could take off even more.
For more on the Stock Exchange of Thailand's best year in decades head over to the Bangkok Post where their analyst discusses it in depth.