Suebsaeng Promboon, Democrat MP Dies of Heart Attack, Age 71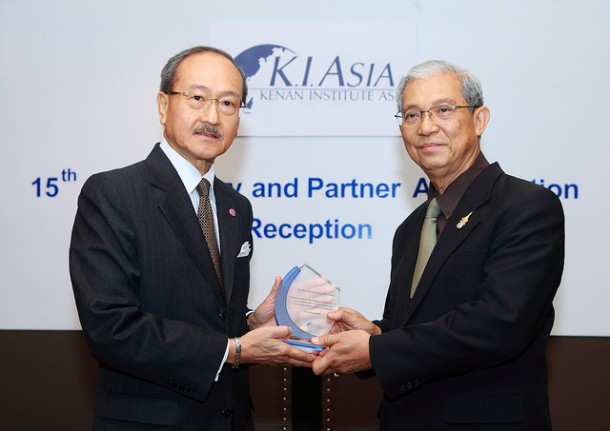 Democrat MP, Suebsaeng Promboon, died today after he suffered a heart attack in a taxi in Bangkok last night and lost consciousness. He was rushed to hospital but was unable to be resuscitated and was pronounced dead early this morning. Mr. Suebsang was Thailand's Vice Minister for Education. He was 71 years old.
Mr. Suebsang was an extremely well educated man, so it's no wonder he was so involved in education in Thailand. He had a BA in History from Chulalongkorn University, and an MA and PhD from the University of Wisconsin. He taught History at Chulalongkorn, Thammasat and Rangsit Universities, and was at one time the President of the Historical Society under the patronage of Her Royal Highness Princess Maha Chakri Sirindhorn.
Mr.Suebsang also traveled all over the world on study visits to countries that included the USA, UK, Denmark, Germany, Poland, Russia, China and Singapore.
I once heard Mr. Suebsang speak at a conference I attended in Bangkok, and it was obvious at the time how passionate he was about education and how much he wished to help Thailand's education system improve. His death today is a very sad loss not only for his family but also for Thais and for Thailand.