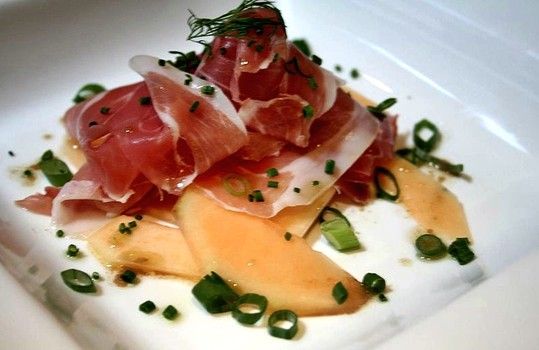 If you're looking for an unusual place to spend a Sunday afternoon in Bangkok, look no further than the Medici Restaurant at Hotel Muse. That's because they put on a spectacular monthly Sunday brunch that really is to die for.
Starting at 11:00 am and going on till 3pm, Sunday brunch at the Hotel Muse consists of superb food, an enormous drinks list, Moet & Chandon champagne and just about as much wine, spirits and cocktails as you can drink (don't miss the martinis, they're excellent). Add in the professional opera singers and the belly dancers, and there's nothing quite like it in Bangkok.
The food is based on a rustic Italian menu and includes Parma ham, smoked salmon, tenderloin beef, foie gras and other traditional Italian favorites.
The entertainment is an eclectic mix – an international DJ spinning some of the best music, opera singers for those who are a little more highbrow or just enjoy listening to something not readily available in Bangkok and, of course, belly dancers.
The Hotel Muse's Sunday brunch takes place every Sunday, but do make sure you make a reservation as the Hotel Muse says they book up fast.
The brunch is only 1,500 baht, or just over $47 per person, for brunch and soft drinks. Add another 400 baht if you want free flow wine and cocktails (which are worth the extra, believe me).
While it might seem like a chunk of money for a brunch, when you factor in what you get and the high quality of all of it, it's a steal. Besides, you can spend all afternoon there if you like.
You'll find the Hotel Muse in Bangkok at 55/555 Langsuan Road, just a short walk from the Chidlom BTS sky train station. Or check out photos of some of the amazing food they serve on the Hotel Muse' website.