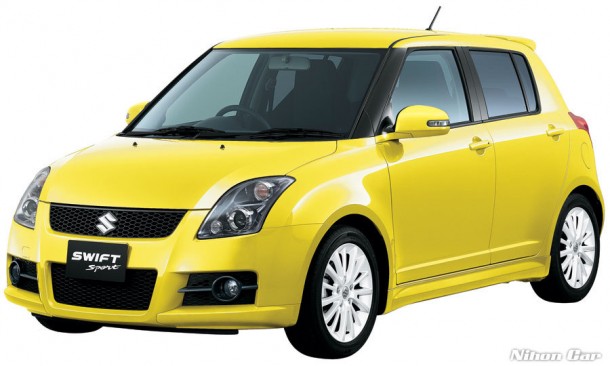 Suzuki Motor Thailand has launched a new model of its Swift compact car today. The new Swift will be an eco-car or eco-Swift, manufactured in Thailand and part of a Thai government program to promote the manufacture of more fuel-efficient vehicles in Thailand. It will reportedly get more than 20 kilometers to the liter. It's a cute car too.
Suzuki Exec. VP Toshi Hiro said three versions of the eco-Swift will be sold in Thailand, with a beginning price of 469,000 baht ($15,478) to the highest price of 559,000 baht ($18,448). Cars are expensive in Thailand, so these prices, by Thai standards, are quite cheap.
Of course, the eco-Swift won't just be available for the Thai market. It will also be sold to markets overseas.
There are several other Thai-made Japanese eco-cars. Nissan Motor Corp. released the March a couple of years ago and Honda released the Brio last year, so Suzuki is actually quite a way behind the rest of the pack. Not as far behind as Toyota though, who isn't expected to launch an eco-car in Thailand until the end of 2012 at the earliest.