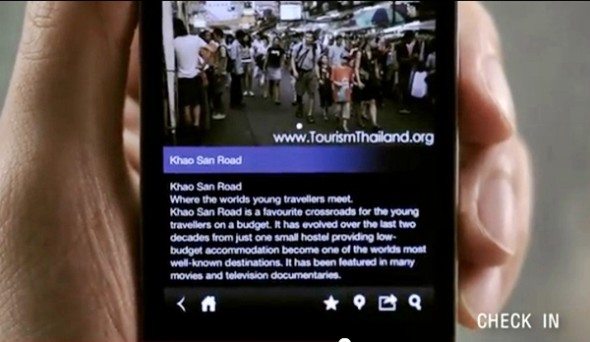 Arriving in Thailand on your first or tenth trip can be confusing. If you've never been before, it's astounding. If you have, you'll be surprised how fast things have changed since your last time here. That's why the Tourism Authority of Thailand (TAT) has a smartphone and iPad app that, once downloaded to your iPhone, Android, Windows Phone or Blackberry, will make your trip to Thailand so much easier.
The "Amazing Thailand" phone app is phenomenal. It includes information and the most gorgeous photographs of 90 different places around Thailand (all the most popular ones, of course). You'll be able to find restaurants, bars, hotels, shopping centers, day and night markets, tourist destinations, bus and train stations, maps and boatloads of other things at the slide of your finger. Even when standing on a crowded Bangkok street and completely lost.
The "Amazing Thailand" app also includes information about local festivals, special events and cultural information — in fact, everything to make arriving and traveling around Thailand so incredibly easy.
And, of course, when it comes to leaving, you can even check-in
As it's been beautifully put together by the Tourism Authority of Thailand, of course, the "Amazing Thailand" app is free to download. You can grab it from the App Store,  at Google Play or through the TAT's own website, and then set off on your trails around Thailand, secure in the knowledge that you'll never get lost. Okay, well, hardly ever.