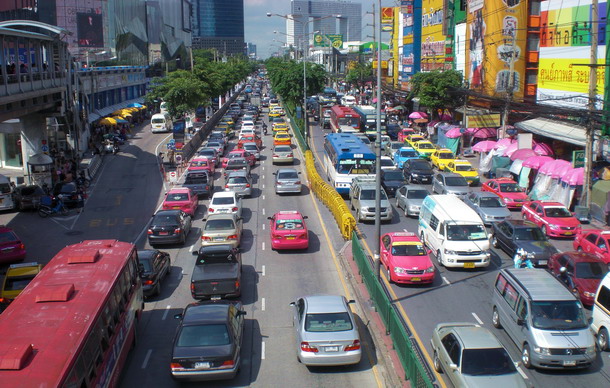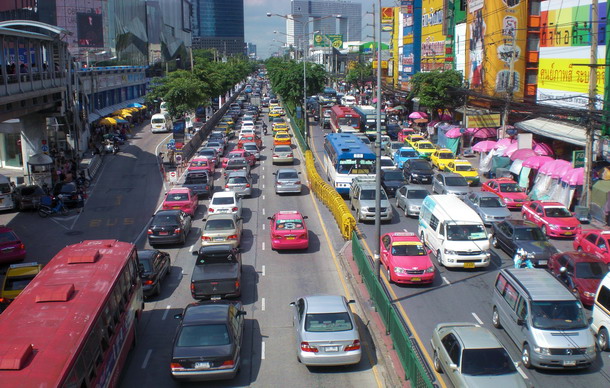 Taxi fares in Bangkok, Thailand may increase in the next few weeks after several years of being stuck at the same price. The Thai government stopped fuel subsidies recently, so the price of gas for taxi drivers has already gone up. It's expected to keep going up by a small amount every month, until it caps off at the true cost of fuel without a government subsidy. In response, Bangkok's taxi drivers are asking permission to increase fares by 5 percent. You can't really blame them.
Taxis in Bangkok are some of the cheapest in the world. A typical Bangkok taxi fare runs around 40 baht or $1.33, and that will take you a fair few miles. The starting fare is currently at 35 baht, which then continues to increase the further you go. It's expected that will increase to 40 baht (from $1.15 to $1.33), so not a huge increase at all.
Personally, I'm amazed taxi drivers actually make a profit the fares are so low, and it's no wonder most work 12 hour shifts six to seven days a week, which is what many have told me they need to do just to pay the daily fee for hiring the taxi and gas. Anything above that is profit, but when a 12 hour shift sometimes only nets a profit of 300 baht ($10), it's perfectly understandable they want a fare increase now gas prices are rising.
Meanwhile, Somchai Siriwatthanachoke, director-general of the Land Transport Department says taxi drivers are currently receiving a gas discount from PTT Plc, which will continue until mid May, 2012, there will be no taxi fare increase before then. He also said he and his department will then decide if taxi drivers should be allowed to increase fares. That increase, however, will likely not happen if PTT Plc agrees to continue the gas discount.