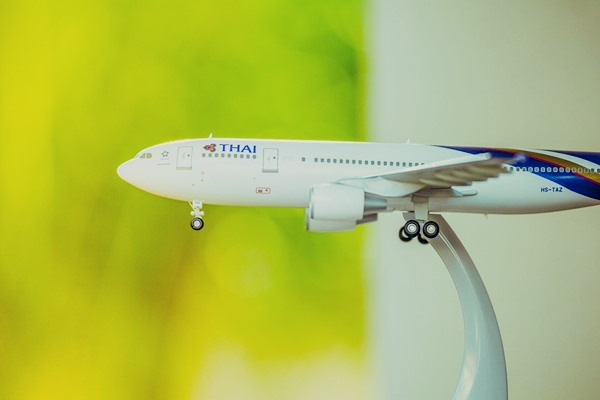 While many Thais and non-Thais seem to be in agreement Thai Airways International (THAI) should have been permanently closed down months ago, the beleaguered former national carrier is still trying to raise money for its failing business by now selling 10 Thai Airways properties and businesses.
Along with the airline's current leave-without-pay schemes and pay cuts for already financially devastated staff, it is now attempting to unload 10 properties during one of the worst real estate markets in Thai history.
Thus is apparently the business acumen of those in charge at Thai Airways.
The sale of Thai Airways property and businesses is another attempt to improve the airline's cash flow. Vitally important due to its 245 billion baht of debt restructuring, and the government's refusal to bail it out.
The 10 properties it is currently selling are in Bangkok, Chiang Mai, Chiang Rai, Phuket, Khon Kaen and Phitsanulok. According to the Bangkok Post, they are mainly used for office space.
However, with a large percentage of businesses in Thailand mandated to stay closed down under the government's latest lockdown due to Covid-19, and tens of thousands of others already bankrupt, it is difficult to see who would be interested in buying them.Unless, of course, Thai Airways is offering its buildings at rock bottom prices to the lowest bidder.
In recent months, as the Thai government has continued to lock away Thailand from the rest of the world and so devastate the Thai airline industry, Thai Airways has tried many other ways to make some quick cash.
Most have failed.
These include laying off almost 400 pilots, attempting to sell 34 gas-guzzling planes, selling Thai Airways food through convenience stores, opening pop up cafes, and selling patong-go (deep-fried dough) through various commercial outlets.
While the airline should be commended for its innovative ideas, those ideas will likely not help Thai Airways stay afloat when the same people who have pushed the airline into massive debt are still making its financial decisions.