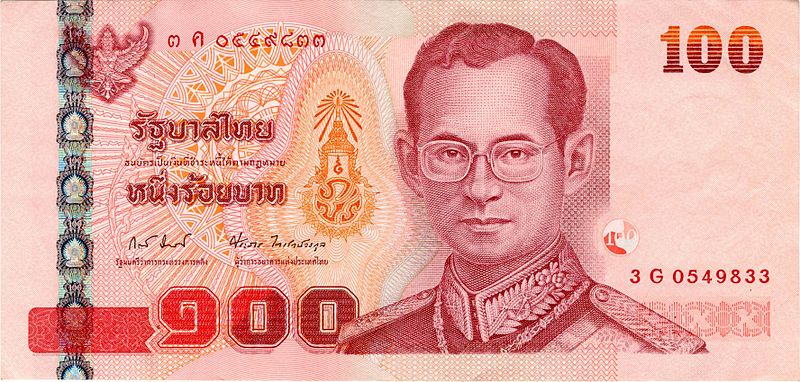 The Thai baht is stable against the US dollar, euro and British pound in July, 2013 and has been for the last month, with exchange rates for the baht not rising or falling overly much. This after a couple of months of volatility surrounding the Thai baht, with Thai analysts first worrying the baht was rising too fast and then, soon after, falling in value too much.
Current exchange rates for the Thai baht on July 15, 2013 at mid-day are 30.81 baht to the US dollar, 46.39 against the British pound and 40.16 to the euro.
These current Thai baht exchange rates have been relatively stable over the last few weeks, only fluctuating a few satang in either direction. That's because Thailand's economy has remained strong, growing over 6 percent in 2012, and also because the Bank of Thailand has continued to push various measures to dissuade speculation in the baht.
Frankly, I'd be happier if the value of the Thai baht against the US dollar fell a little more as it's still overvalued in my opinion, particularly as it has risen almost 30 percent in value in the last eight years.
However, as long as it's not wildly rising or falling, it does make it easier to calculate how much money you're likely to get in Thai baht if you're pulling through money from the US, the EU or the UK or if you're planning on making investments in Thailand or buying property.
Let's hope that continues.