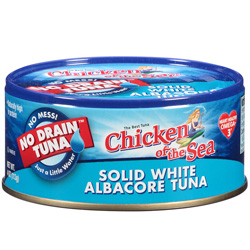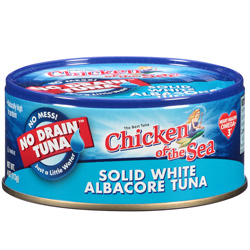 Chicken of the Sea trying for number 1 spot in USA
Weirdly, although I lived in the US for years and, if I ever bought tuna, clams, mackerel or salmon, only bought the brand Chicken of the Sea, I had no idea until recently it was actually a Thai brand. I learned that, however, when I also learned that, as the current number 3 canned seafood brand in the USA, Chicken of the Sea is now trying for the number 1 spot in America, with a market push they hope will eventually get them there.
Who are Chicken of the Seas competitors?
Their competitors, of course, are the two other big US seafood brands, Bumble Bee and StarKist. Both brands I rarely bought as they are usually more expensive yet, to me, the quality is not as good.
Chicken of the Sea, a subsidiary of Thai Union Frozen Products Plc (TUF), however, feels they can compete well with both brands and, with the right strategies, end up as the number 1 canned seafood brand in the United States.
What is Chicken of the Seas market share in the USA?
With their sales of canned tuna, salmon, mackerel, sardines, clams and crab, Chicken of the Sea currently has an almost 19 percent market share, with the top brand, Bumble Bee with a 29 percent market share.
I say good luck to them, and I hope they make it. Chicken of the Sea products are consistently high-quality, taste great and, compared to others on the market, usually a reasonable price. For those trying to lose weight or eat healthier, they are also a great choice.
By the way, if you like clams but aren't always sure how to prepare them, Chicken of the Sea has an amazing recipe that I've made several times and it's really delicious. Called Clam and Artichoke Mini Melts, you can find it on the Chicken of the Sea website.