Thai Prime MInister Yingluck Shinawatra on Instagram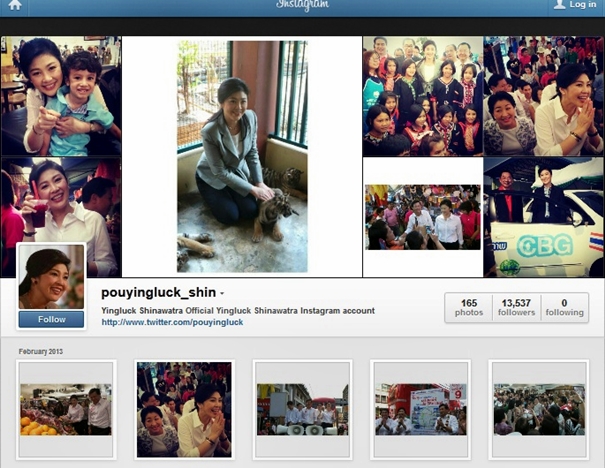 You certainly can't say Thailand's Prime Minister Yingluck Shinawatra refuses to join the 21st century. She's already had Twitter and Facebook accounts for a couple of years now and, recently, she also joined Instagram. Yingluck has only been on Instagram a few weeks, and already has 13,537 followers. Many people love her in Thailand, though, so that's not a surprise.
Let's just hope Yingluck Shinawatra doesn't get her Instagram account hacked like she did her Facebook and Twitter accounts back in 2011 — only a few months after becoming prime minister, too.
Meanwhile, if you're on Instagram and would like to be one of those following PM Yingluck, you can find her at pouyingluck_shin. And, by the way, she really does have some lovely photographs posted. Check them out.
Update — May 2013 — Yingluck Shinawatra was named the 31st most powerful woman in the world by Forbes magazine recently. Looks like Yingluck's Instagram account might be gaining her more than just fans.