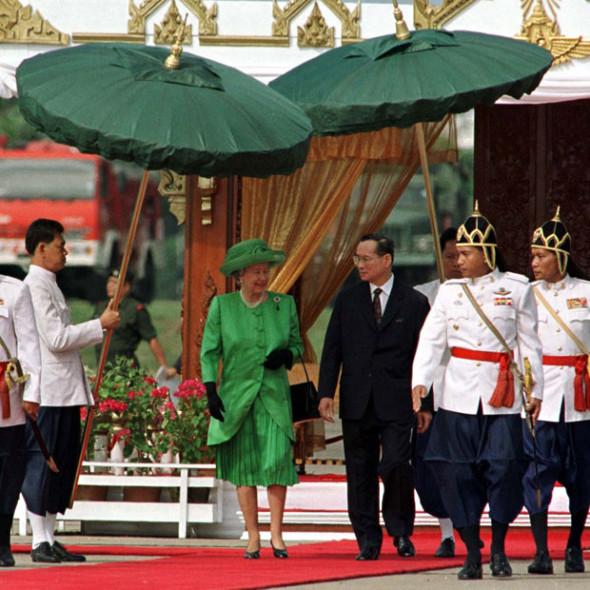 Thailand and the United Kingdom are celebrating 400 years of a cordial relationship this year so it is only fitting that Thai Prime Minister, Yingluck Shinawatra, has been invited to an audience with Queen Elizabeth II.
The meeting will take place during Yingluck's two-day visit to London next week.
Yingluck Shinawatra will be in London at the invitation of British Prime Minister, David Cameron. She will be the first Thai prime minister to meet with Queen Elizabeth for many years, as her brother Thaksin Shinawatra was not invited to Buckingham Palace when he was prime minister.
Neither was British-educated Abhisit Vejjajiva.
The Thai prime minister's trip to the United Kingdom is to help forge stronger ties with the two countries as well as to look at strengthening business opportunities. Meetings with various business leaders will also take place.
Since Thailand has has such political turmoil under a military junta and then under ex-prime minister, Abhisit Vejjajiva, it wasn't likely Queen Elizabeth would grant an audience before now.
That she has chosen to do so with Yingluck Shinawatra shows how much the situation in Thailand has improved under a Pheu Thai government and how much more stable Thailand now appears to the outside world.
The British monarch has herself been to Thailand on two separate occasions. First in the 1970s and again in 1996.
During her 1996 trip, she visited both Bangkok and Ayutthayah and was hosted by the world's longest reigning monarch, Thai king His Majesty King Bhumibol Adulyadej.