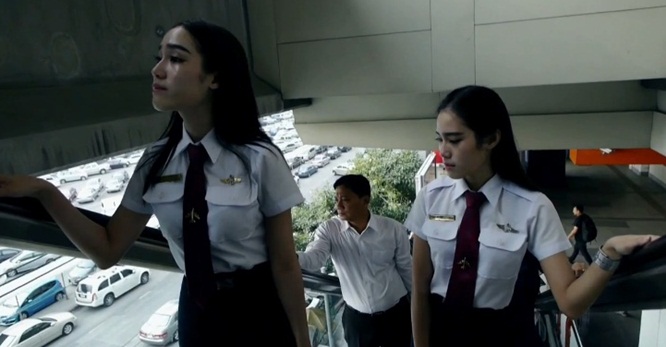 Thai band Modern Dog is an alternative rock band that's been around for years. Forming in 1992, they've released five albums since then, and are still going strong. In fact, they've recently released a new video for their latest album, a single called 'Remind' (in Thai 'ทบทวน') and it's doing very well on YouTube.
Personally, I don't only love the song (such a catchy song), but I also love the video for Modern Dog's 'Remind', as it's so beautiful yet so simple — nothing more than shots of people getting on and off Bangkok's sky train, something I do just about every day. The video starts out at the top of the BTS skytrain line at Mo Chit station, and continues on to downtown Bangkok. Just like me.
As for Modern Dog's latest album, it's their sixth and was recorded in New York, with Scottish producer Tony Doogan.
Meanwhile, check out the video for Modern Dog's 'Remind' below. You may even see some people you know.