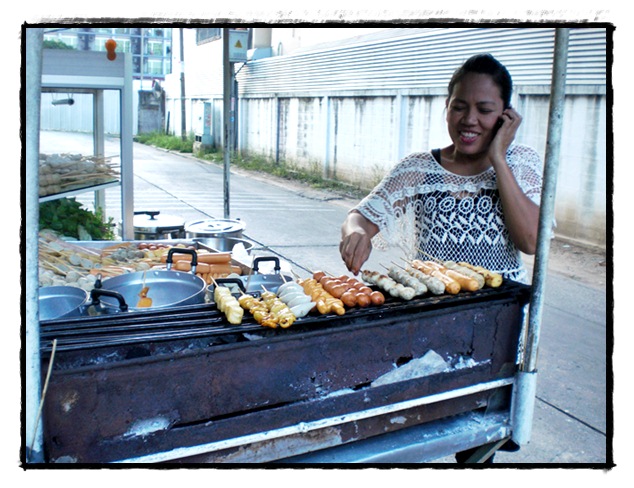 Thai sausages with a spicy dipping sauce are a fabulous cheap snack
When Thais are hungry and want a snack, one of the first things they think about is buying "something on a stick". Those somethings are often Thai sausages, but not just any old sausages. Instead, most people buy Thai sausages cooked fresh by the person who owns a nearby street stall and they're usually served with a homemade and fresh spicy dipping sauce.
You can buy them, of course, from one of the thousands of street food stalls in Bangkok and all over the country that sell sausages, hot dogs, meat balls, fish balls and grilled squid.
When I first moved to Thailand, I wasn't a huge Thai sausage, meat ball or squid eater. In the decade I've been here, though, my Thai friends now consider me "completely Thai", as I eat as many of them as they do, when I'm not in my 'vegetarian phase', that is.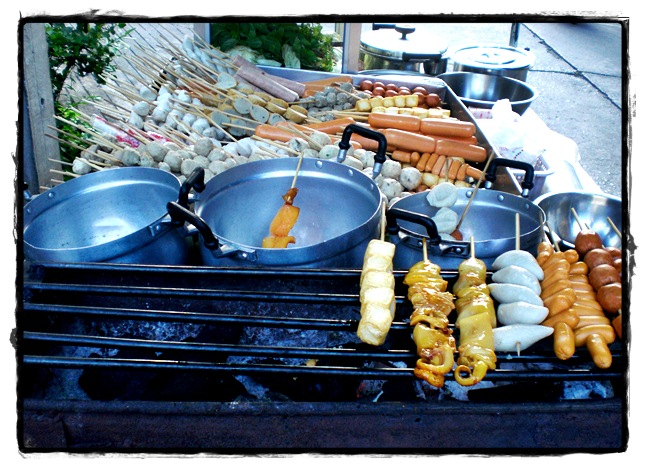 Cost of Thai sausages, squid, fish balls and other Thai snacks?
Out of all the grilled snacks sold on Thai street stalls, Thai sausages are the best as they are usually sold three or four balls of sausage meat to a stick, grilled to perfection, and then served in a plastic to-go bag with a liberal helping of a spicy-sweet sauce poured all over them.
Cost? Around 20 baht or 66 cents for three sticks. The same goes for the meat and fish balls, although sauces for each will often differ.
The hot dogs are also a good choice for a change, as long as you eat them with the spicy sauce. Without, they're a bit bland.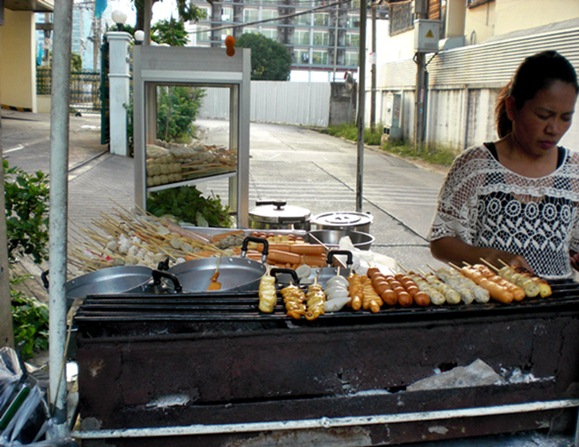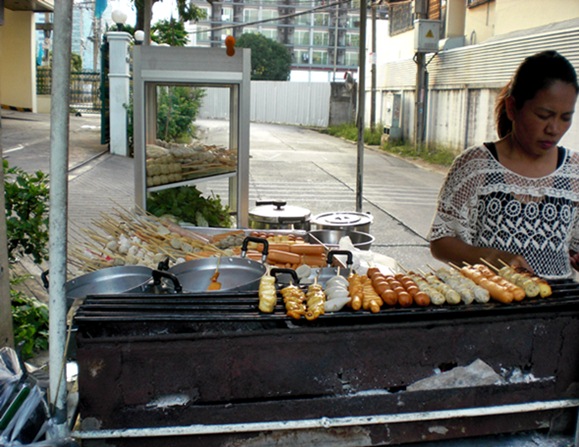 Another favorite Thai snack is the grilled squid. You'll find these on half the street stalls in Thailand, as Thais eat them by the ocean full and at just a few baht for a grilled squid on a stick (usually 10-15 baht, or 33 to 50 cents), they're cheap yet tasty, and a wonderful snack if you're a few hours away from a meal.
Just make sure, no matter which Thai snack on a stick you want, you pick out your own stick of meat just like the Thais always do and then wait while it's cooked. It takes just a couple of minutes but then you're guaranteed piping, hot sausage, squid or fish balls that are incredibly tasty.