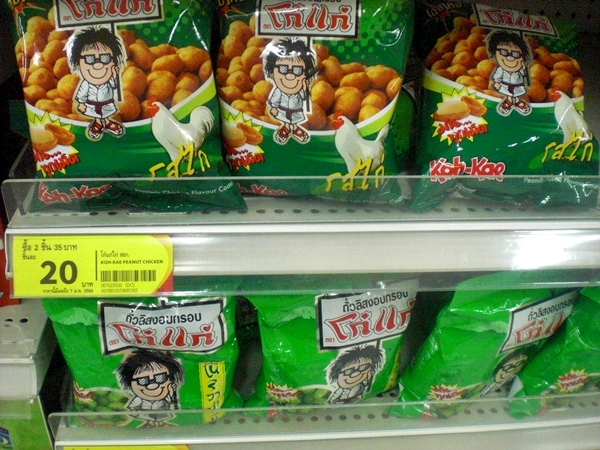 Thai supermarket snacks you must try in Thailand
I have to admit I am addicted to Thai supermarket snacks. Not only are so many of them incredibly delicious, but they are also cheap, especially compared to buying snacks in many other countries.
That's why, on every trip to my local Bangkok supermarket, I come away with four or five Thai supermarket snacks along with my usual groceries. Well, come on, I've got to get through the week.
My love of supermarket snacks in Thailand is also why I watched a video from Hot Thai Kitchen's Pailin today, as I am always up for finding out about other snacks I may not have tried and Pailin definitely knows her stuff when it comes to any type of Thai food. Including snacks, apparently.
So which seven Thai supermarket snacks did she say you must try while in Thailand? And do I agree with her?
Kao Tung Moo Yong (Rice cracker with pork floss)
And I will tell you up front the Thai obsession with pork floss is something that, in 15 years of living in Bangkok, I have never gotten on board with. I just really really really do not like it. So, no, these are not snacks I would buy in a Thai supermarket.
You, however, may think differently and Kao Yung Moo Yung is a very popular snack in Thailand. At least when it comes to Thais.
Gluay Taak (Sun dried bananas)
These are sweet, chewy and delicious and, for a typical plastic container around 40 baht, so about $1.10. The fresh, hot fried bananas from a street food stall are better but, if you want to take a banana snack on a trip with you and you can't keep them hot, these are very nice.
Crispy Coconut Rolls 
These are a great substitute for cookies as they are crunchy, but a little less sweet than an average cookie, and lighter too.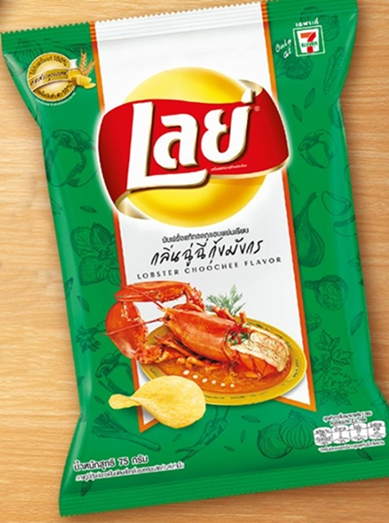 Lay's potato chips
Yes, I definitely agree with Pailin on these as there are some incredibly delicious Lays potato chip flavors in Thailand you will not find in most other countries.
My favorites are the Hot Chili Squid (spicy and fishy and yum!), Nori Seaweed and Larb flavor. But try all of them. They may sound strange, but you could be surprised at how much you love them.
Turien Guan
Again, sorry, not a fan of anything durian and this one is a durian paste that comes in a tube and is a little bit like fudge.
If you like durian, you will probably enjoy Turien Guan. I don't so, no.
Koh Kae (Chicken flavor peanuts)
Koh Kae peanuts are the bomb and, in my 15 years in Bangkok, I have definitely eaten more than my weight in them. You can get these Thai snacks at any supermarket in Thailand, and they come in either small or large packets or small or large cans. Try them, they sound strange but they are delicious.
I love them so much, I've actually talked about Koh Kae peanuts in depth before.
Squidy (Crispy grilled squid)
And, ooh yes. Another absolutely classic Thai snack that, if you love fishy-tasting snacks, this is one of the best to buy.
I would also add my favorite Thai snacks to Pailin's list: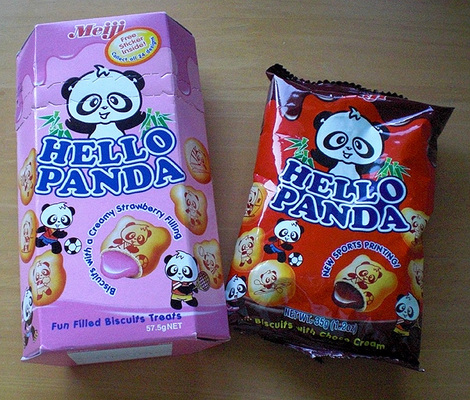 Small, sweet, chocolaty or strawberry-flavored cookies that are delicious and massively popular in Thailand
They are just as they sound — pieces of sticky sweet and spicy dried fish on sticks. They are also not too fishy, and a wonderful snack if you just feel like something light.
If I had to tell anyone about Thailand's favorite snack, I think Tao Kae Noi would be at the top of the list, as it is the top-selling snack in Thailand.
Tao Kae Noi is a brand of fried seaweed that comes in a variety of flavors. The seaweed was invented by a young guy, Aitthipat "Top" Kulapongvanich, when he was right out of high school and wondering what to do with his life.
In the years since he invented Tao Kae Noi, not only did he have a movie made about his life 'Top Secret', he is also now one of Thailand's wealthiest people. Yes, all because of dried seaweed.
My favorite flavors of Tao Kae Noi are the Hot and Spicy and the Chicken flavors, but try a few of them to see which might be yours. To say they are fried, they are actually not that high in calories either, so you can eat a bag without feeling too guilty.
As for Pailin, she also has an eighth Thai snack she recommends you try — it's a new one and, I think, one of the best on the market. But you will have to watch her video to the end to see what it is.
You can do that below.