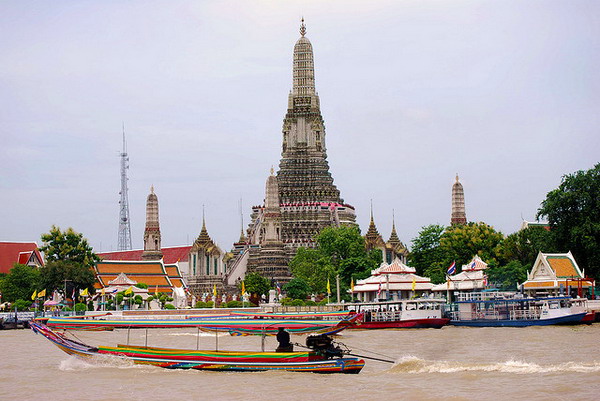 According to a Thai water expert, Dr Seri Suprathit of Rangsit University, so much water is beginning to arrive on the western side of the Chao Praya River, Thonburi, Thailand's former capital will flood.
Dr. Suprathit said flooding could be as high as two meters in some areas.
Thonburi was Thailand's capital city from 1767 to 1782 at the time King Taskin reigned.  The Thai capital was moved here after the previous capital, Ayutthaya (now a UNESCO World Heritage site) was burned almost to the ground by the Burmese.
Thonburi only remained the capital for 15 years until King Rama I took power. He realized the other side of the river, present day Bangkok, was a better place to have a capital city when it came to defending it from a Burmese attack, so the capital was moved to its present day location.
Thonburi currently sits directly opposite Bangkok, with the Chao Praya River separating the two.
Nowadays, Thonburi is still less developed than Bangkok, but is home to many temples and, in particular, the famous Temple of the Dawn (วัดอรุณ) — Wat Arun — which sits right on the banks of the Chao Praya River.
Flooding in this area could be catastrophic for the more than 200-year-old temple if flood waters rise too high.