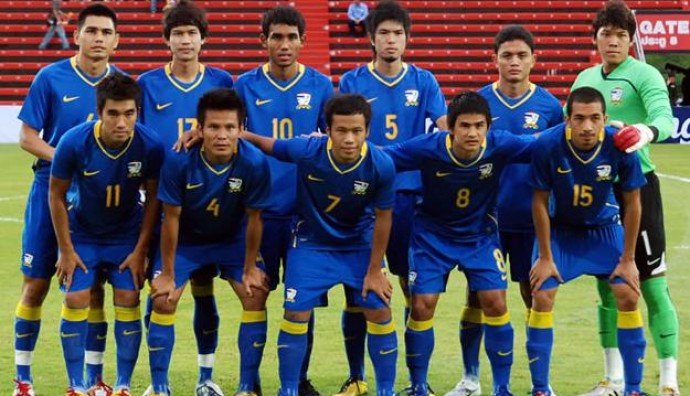 It was an excellent football match for Thailand last night and a superb outcome, when Thailand's national football team beat Oman 3-0 in an important FIFA World Cup qualifier.
Two goals were made in the first half by players Sompong Soleb and Teerasil Dangda, pretty much guaranteeing Thailand of the win. The third goal in injury time by Rashid Al Farsi solidified it.
Thailand has never been in the World Cup (they're not known for having a particularly good national football team, even though Thais themselves are crazy about football), so with this win against Oman, they're one giant step further along.
So far, Thailand has one win and one defeat in Group D (they lost against Australia in Brisbane last week). The top two teams from each of the five groups will advance to Asia's final qualifying stage, for a total of 10 teams playing against each other for final inclusion in the 2014 World Cup.
Thailand's coach, Winfried Schaefer a native of Germany, said he was very proud of the team, and expects them to continue to do well. But whether they'll make it to the FIFA World Cup is yet to be seen.
Expect us to be cheering them on.