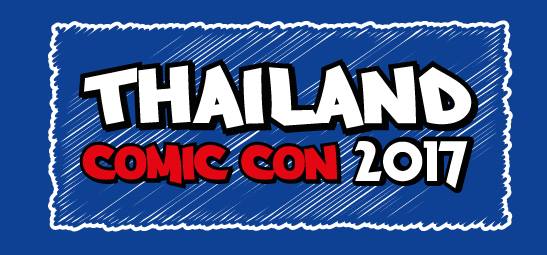 Thailand Comic Con 2017 comes to Bangkok at the end of the month, and if you're into comic books, anime, live music and cosplay you definitely won't want to miss this.
The event will be held at the Royal Paragon Hall at Siam Paragon. It kicks of on Friday, April 21st and runs through Sunday the 23rd. Each day begins at 10:30am and continues on until 8:30pm. Tickets are a very cheap 100 baht.
Special guests at Thailand Comic Con include Japanese girl band CASPA, and the intriguing Japanese all-girl dance group Color Pointe. Yep, it's going to be a girls' extravaganza, and I doubt anyone is complaining.
Expect a pop culture festival like you have never seen before, with hundreds of exhibitors, tons of giveaways, lots to buy and, of course, so many cosplayers you won't know where to look first.
And, just in case you have no idea where Siam Paragon is (well, some people are new to Bangkok), you will find it right next to Siam BTS train station.