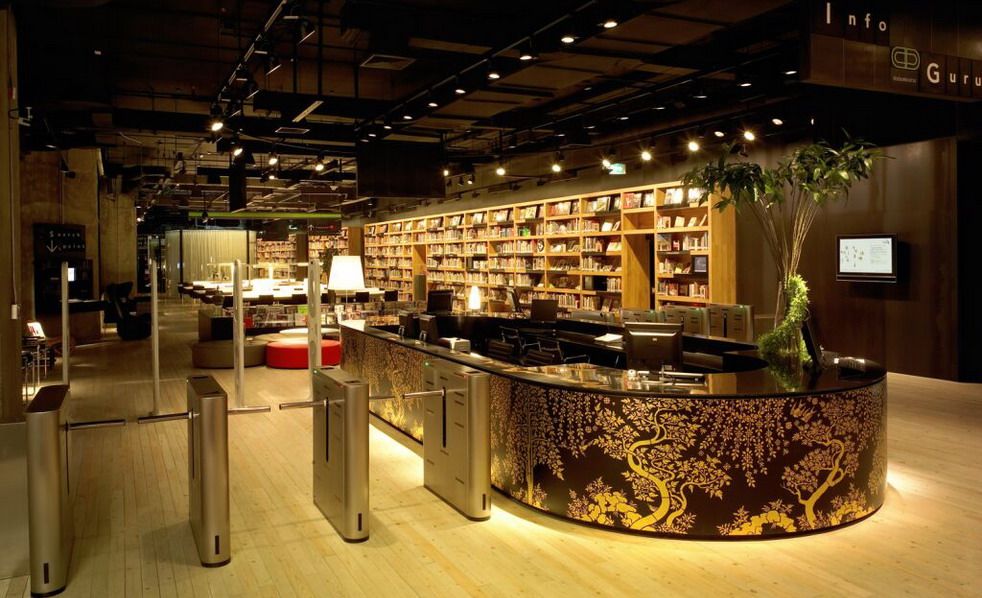 If you're a designer, design student or just interested in the creative arts, then Bangkok's Thailand Creative and Design Center (TCDC) is a must-visit place for you. Strangely located on the top floor of the Emporium Mall in Bangkok, it's an incredible resource for designers, architects, film students and artists who, if they haven't already discovered TCDC will be blown away by how useful it is.
Location of TCDC – First of all, where is Thailand Creative and Design Center? Now, that's the odd thing. Actually tucked away on the top floor of Emporium Mall, you have to take the escalator to the movie theater but, once in the movie theater's lobby, take an immediate right. Here you'll see a long dark corridor, all hardwood floors and subdued lighting – this is the TCDC. (And to get to Emporium mall, take the sky train to Phrom Phong station. It's right next to it.)
Who Can Use TCDC? – While it was built to help Thai designers, architects, film students and artists get the information often lacking in Thailand, anyone is welcome to see the exhibits and listen to talks. To use all the TCDC resources though, you have to be a member (see below to find out how). Anyone can also attend the workshops and presentations given by both Thai and international designers, with the added caveat that, for most talks by Thai designers you will likely need to be able to understand Thai.
What's at TCDC? – Thailand Creative and Design Center is a vast resource for designers. There's a permanent exhibition called "What is Design?", which explains how several other countries have used their hundreds of years old cultures to come up with interesting and unusual designs for the modern world.
There's also an enormous design library with more than 25,000 volumes, a multimedia section with movie rooms and an amazing DVD selection, a reading room, Wi-Fi internet, and a member lounge. Material covers art, design, film, fashion, architecture, photography, graphic design and lots more. The library itself is gorgeous – dark wood, hardwood floors and floor to ceiling book shelves.
TCDC also holds many talks throughout the year as well as revolving exhibitions on everything from fashion to textiles and photography to architecture.
Become a Member of TCDC – Becoming a member of Thailand Creative and Design Center is easy. Either go to the front desk, fill in a form and pay your money, or download the form from their website. Just about anyone can be a member. Thai students, international students, foreign residents of Thailand, tourists, retirees, government officials and corporate executives. There are differing fees for each group and also different levels of membership, depending on what you want to use the TCDC for.
Membership fees for a year begin at 600 baht (around $19.50) for students and go up to 18,000 baht ($575) for high-level world-wide membership. Corporations can get group memberships too, with a cost of up to 600,000 baht ($18,750) depending on how many people from your company will be on the membership and for how long.
Special benefits for members include free day passes for friends, lower subscriptions to TCDC's magazine and coupons for various activities.
Kiosk Cafe – Also at TCDC is Kiosk cafe, which serves amazing food, delicious coffee and has a beautiful view over the park. Not only can you learn just about everything you need to know about design at TCDC, but you can get some great food there too.
TCDC is open 10:30am to 9pm, every day except Monday.
More Information: Thailand Creative and Design Center, Bangkok