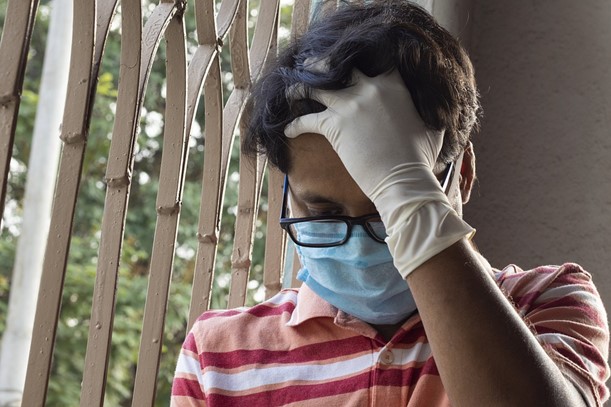 While Covid-19 lockdowns worldwide have yet been proven to do anything but devastate economies, Thailand's Centre for Covid-19 Situation Administration (CCSA) seems to be ignoring that fact, as the governmental body indicated earlier today they would consider any lockdown proposals coming from the Ministry of Public Health.
According to the CCSA's chief of operations Natthapon Nakpanich, there are currently whisperings of a Thailand lockdown in the works. An official proposal hasn't been made yet but, if it was he said, the CCSA would take it seriously.
He then went onto explain the restrictions implemented by the Thai government in April last year were possibly a lockdown, although the mandatory closing of businesses and the ban on movement of people were not.
Even though, for most of the rest of the world, similar measures were officially classified as a lockdown.
At the moment, while no decision on a lockdown has been made, it appears a national lockdown in Thailand may be discussed at the next CCSA meeting on July 12th.
The General did stress, however, if cases of Covid-19 continued to rise in the South East Asian country, lockdown discussions could occur sooner.
A lockdown will devastate the already damaged Thai economy
Unfortunately for Thais, and especially for those in the lower-income brackets, the talk of a full Thailand lockdown could not be coming at a worse time.
With more than 15 months of a now seriously damaged economy, and with any savings now all but gone for most, few lower-income Thais will survive economically if another lockdown is implemented.
Not with tens of thousands of Thai businesses already bankrupt and closed, most international tourists still blocked from travel to Thailand, and domestic expenditures falling due to Covid-19 restrictions.
Another lockdown in Thailand could cause a large number of deaths due to homelessness, suicide, inability to afford even basic medical care, domestic violence and a higher crime rate due to a failing economy.
Meanwhile, Thai authorities continue to force mandatory hospitalization on thousands of people who have tested positive for Covid-19 but are asymptomatic, while bemoaning a possible upcoming healthcare system collapse.
All for a virus with a 99.7% survival rate and one that, over a year and a half after it first emerged, still primarily impacts the elderly with pre-existing conditions.