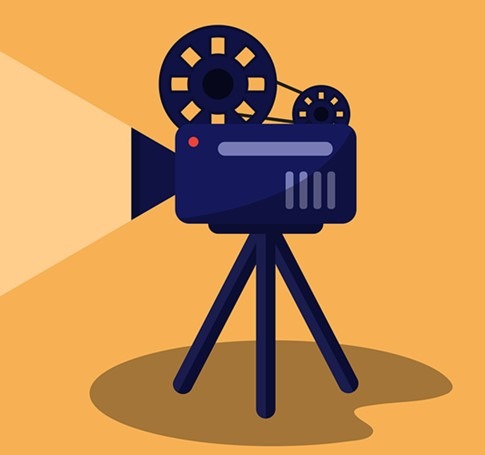 In an effort to improve the devastated Thai economy after almost two years of most international visitors locked out of the country due to Covid-19 restrictions, the government of Prayut Chan-o-cha is now looking for ways to promote foreign film production in Thailand.
Ideas currently range from offering incentives to international film production companies to deregulating foreign film shoots in Thailand.
All with the goal of encouraging more foreign film crews to shoot in the South East Asian country than have in the past.
The new incentives are expected to be proposed to the Centre for Economic Situation Administration (CESA) during the organization's January meeting by a number of interested parties.
Why do fewer foreign film companies shoot in Thailand than in neighboring countries?
The problem in encouraging foreign film companies to shoot in Thailand is multi-pronged, and not one that is likely to be solved quickly.
Not unless the Thai government drastically changes what has been offered in the past, as well as how Thai authorities have treated film companies.
First, Thailand is decades behind other countries in the region. Many of whom make it inexpensive and advantageous for international film crews to shoot there.
Related: These famous movies were shot in Thailand
Thailand, on the other hand, charges high fees for import duties on filming equipment and offers much lower financial incentives to foreign film crews than countries like neighboring Malaysia.
When locations in Malaysia and Vietnam look similar to those in Thailand, and film crews can shoot there at a lower cost than would be the case in Thailand, those countries are where most international film crews will go.
Secondly, getting permission to film in Thailand, then obtaining the correct work permits is difficult and, in some cases, nigh on impossible. Especially as the rules so often change.
Corruption can also be a problem in Thailand, with film crews sometimes discovering while they had permission to film from national authorities, local authorities are not as amenable.
Not unless they get their fee as well.
Finally, with Thailand's misguided nationalism often rearing its ugly head, situations like the call by some politicians for the Thailand-filmed Leonardo DiCaprio film The Beach to be banned in the country, as they didn't like how Thailand was portrayed, also sour film companies on filming their own projects there.
All of these reasons are why, when a film crew can easily get work permits and licenses in other countries in the region, with far fewer problems to deal with when they arrive, there is little incentive to spend their time dealing with Thai bureaucrats.
Unfortunately, until Thai authorities can make filming in Thailand as easy and as advantageous as neighboring countries, Thailand will always lose out to those that have been working with foreign film companies longer and know exactly what they expect.
With more lucrative financial incentives and making obtaining permission to film in Thailand easier, however, the country could begin to compete on an even footing with other countries in the region.
After the January CESA meeting, it will be more evident if Thai authorities understand this, or if the new push to offer incentives for foreign film shoots is destined to go the way of so many other governmental ideas.