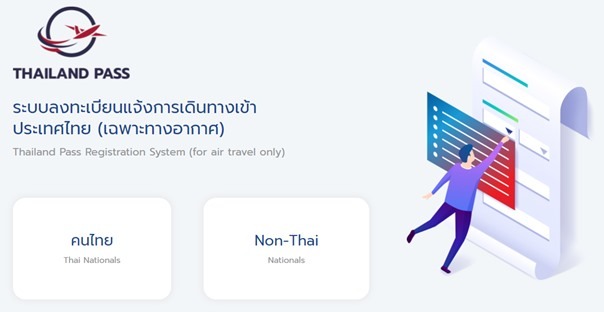 With thousands of angry would-be tourists to Thailand complaining about the Thailand Pass problems they have had when attempting to register for the mandatory entry permit online, Anucha Nakasai from the Office of the Prime Minister announced today that the issues have been solved.
Whether that is the case, however, has not been confirmed by an independent source, with some on social media still complaining they cannot get the Thailand Pass application system to accept their information.
Others are having problems with their vaccination certificates being accepted by the Thailand Pass system.
Especially if the vaccination certificate issued in their country does not state their passport number or, like the United States, is from a country that does not have a national database of those that are vaccinated.
How to fix Thailand Pass problems?
If social media users are to be believed, the Thailand Pass problems 'fix', if it exists, has not actually come about via Thai authorities.
Instead, Thai and foreign users themselves have posted on the Thai Department of Consular Affairs' Facebook page they were getting an "Error API" message, until they tried one simple trick — adding a space after they had entered their passport number.
Once that was entered, their information was accepted by the Thailand Pass system, with some reporting they received confirmation of their application soon after.
The new Thailand Pass replaces the Certificate of Entry (CoE) that has been required for entry into Thailand for the last few months.
It is required for both foreign nationals and Thais.
The pass is also just one of a slew of mandatory requirements would-be tourists to Thailand have to navigate before they will even be allowed on a plane.
Other requirements are mandatory upon arrival in the South East Asian country, including a second Covid-19 test, (a first negative Covid-19 test result is required to board the plane) and a night spent in an ASH+, AQ, OQ or AHQ hotel while the results of the second test are released.
The entire process was explained by the Tourism Authority of Thailand (TAT) in the graphic above.
Travelers are also warned to apply for their Thailand Pass well in advance as, in extreme cases, it could take up to seven days for the QR code showing pass approval to be issued.