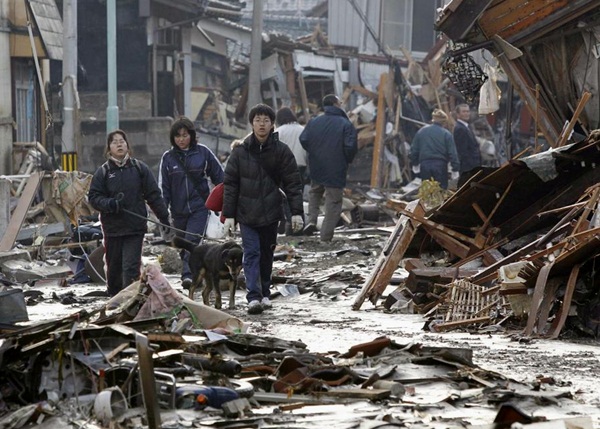 After Friday's devastating earthquake and tsunami in Japan, the government of Thailand has voted to send 200 million baht (around $6.6 million) to Japan to help with earthquake relief. A stupendous amount of money for Thailand, itself still only one step up from a developing country. The government has also decided to send 15,000 tonnes of rice to help with what looks like is going to be a terrible food shortage in northern Japan as residents are now realizing they have lost everything. And, yes, literally — everything.
Meanwhile in Japan, with a massive 9.0 earthquake, an enormous tsunami and now three nuclear power plants threatening to meltdown, there's nowhere else to go but up. Luckily, the Japanese are an extremely resilient people and, in their quiet way, have probably already decided that's where they're going – upwards and onwards.
As one of the employees from the Japanese Embassy in London just told a BBC presenter, "When you're faced with it, there's nothing else you can do except deal with it." Very Japanese of him, I say, and a large reason why Japan will overcome this terrible tragic event.