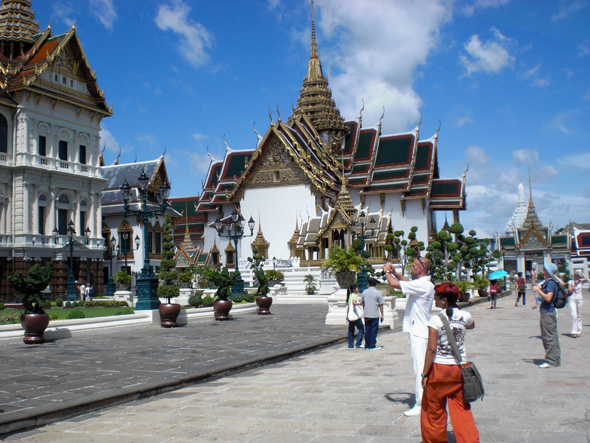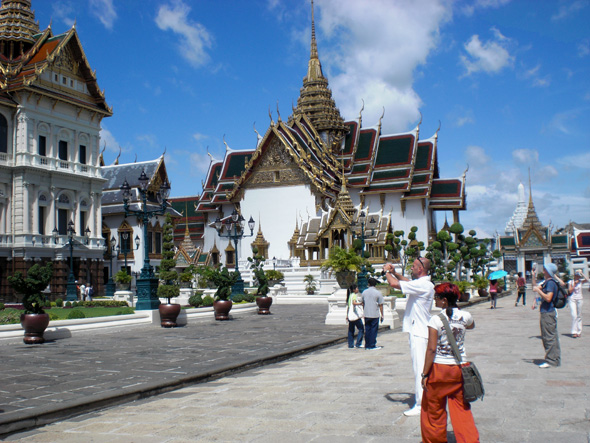 Thailand tourist numbers up 20.4 percent in first 6 months of 2013
The Tourism and Sports Ministry of Thailand is reporting the number of tourists visiting Thailand in the first six months of 2013 is up by more than 20 percent. 20.4 percent to be precise, for a total number of tourist visits of 14.97 million. Pretty amazing when you think about it.
These new Thailand tourist numbers are also a feather in the cap for the Tourism Ministry as. even when the naysayers were saying it wasn't possible, they still predicted that tourist visits to Thailand in 2013 would pass 20 million for the first time since figures have been recorded.
With six months worth of figures to add to that 14.97 million yet to go, passing 20 million tourist visits in 2013 looks like it's almost a sure thing, particularly as Thailand has just started its peak tourist season this month.
Are the Thailand tourist numbers accurate?
Interestingly, while you get the usual suspects (disgruntled western residents of Thailand) on forums and newspaper comment sections saying these new tourist figures are nothing but a lie (after all, if there's anything good about Thailand, these fools always have to put it down, which makes me ask why they bother living here anyway?), I actually find these tourism figures easy to believe.
Why? Because all you have to do is take a walk around any of Bangkok's major shopping or tourist areas to see the hordes of Chinese, Japanese, Malaysian, Korean and Russian tourists. Yes, they are everywhere.
As an example, on Saturday, I was at Fortune Town Mall with a Thai friend, which is a Bangkok mall that's popular with locals but rarely attracts tourists as it's away from the main shopping area. Yet, my friend and I spent the several hours we were there continually commenting about how many Chinese tourists there were shopping at the mall, as well as a slew of Japanese and Russians. And most happily buying IT equipment, I might add.
Another Thai friend works for a major international package tour company in Bangkok and he just told me bookings are up for them this year by more than 25 percent. As he is a tour guide for groups of 40 American tourists who spend 18 days in Thailand, and travel to seven or eight different places on the tour, that bodes well for even more tourist dollars coming into Thailand in the coming months.
All I can say is it's excellent news but, then again, not a total surprise. After all, Thailand is constantly being voted as one of the world's best travel destinations and Bangkok the world's most popular city with tourists. The country is obviously doing something right.